Two men have been sentenced for their parts in a conspiracy to launder more than €180,000, fraudulently claimed in Pandemic Unemployment Payments.
Cork Circuit Criminal Court was told that just over €32,000 of the money was recovered. Another €17,000 was paid in compensation.
Oluwagbewikeke Lewis, 36, with an address at Brookdale, Midleton, Co Cork, was seen by the court to have played a more significant role in the conspiracy. He received a three-year sentence.
Bashiru Aderibigbe, 45, of Banogue, Midleton, Co Cork, was jailed for two-and-a-half years.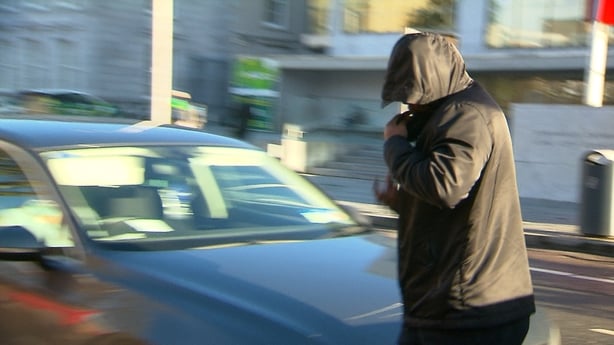 They pleaded guilty to conspiracy to laundering more than €180,000 on dates between April and December, 2020.
Lewis also pleaded guilty to 11 other counts including possession of forged passports, forged bank statements and a stolen UK passport.
He received a concurrent two-year sentence on these charges. The court accepted that neither of the two displayed trappings of wealth.
Judge Helen Boyle accepted at sentencing that the fraud in this case was coordinated by a criminal organisation.
Gardaí believe that organised criminal gang is based in Nigeria and operates across several countries, including Ireland.
Their investigations into the gang and its activities in Ireland are continuing.
Cork Circuit Criminal Court had heard that the money was taken using stolen PPS numbers belonging to 74 HSE and Tusla employees who had been targetted in a sophisticated email scam following a data breach.
Detective Garda Eimear Keeshan of the National Economic Crime Bureau told that court that in July 2020, Detective Garda Trevor Conroy - who was one of a team seconded to the Department of Social Protection - spotted a number of applications for PUP under different PPS numbers, but with a variation of the same email address.
Garda Keeshan said the email included a very sophisticated link to a website that was designed to appear as though it was the Department of Justice.
Those targetted were told they were being requested to attend for jury service and had to supply their PPS numbers, which they did.
These then were used to open false accounts with a number of banking institutions including An Post and Permanent TSB.
121 fraudulent applications for PUP were made, totalling €183,491 paid into 57 separate bank accounts.
The State has since frozen 57 accounts containing €32,459.
€30,000 was transferred to German banks and the whereabouts of the remaining €120,000 are unknown.
The court was told that the full extent of the fraud emerged when Detective Garda Kieran Crowley of Midleton Garda Station stopped a car being driven by Lewis last November in the Midleton area.
Garda Crowley was not satisfied with the identification Lewis produced and follow-up searches at his home led to the discovery of false passports, bank statements and a mobile phone.
Lewis, originally from Nigeria, had been in Ireland for the past five years and was living with his Irish partner and their four-year-old child. He also has a nine-year-old child in Nigeria.
Aderibigbe, a married father-of-five is originally from Nigeria, but has been in Ireland since 2002.
Additional reporting Jennie O'Sullivan