A new archive collection outlining the role of Bruff native Sean Wall and his family during the War of Independence in Limerick, which has been digitised by Limerick City archive services, is being made available online.
The Sean Wall Family Archive is a valuable collection of material relating to the Limerick East Brigade leader and his extended family, in particular the roles played by his brothers Fr Tom Wall and Bill Wall, who were also very active in republican circles during those years.
The archive includes family letters - including a number of poignant letters to his wife - diaries, photographs, a lock of Sean Wall's hair, and his pistol.
A monument to Sean Wall, erected in 1952, stands in his native Bruff, and the archive contains thousands of names of those who made subscriptions towards it, which were collected and saved between 1944 and 1952.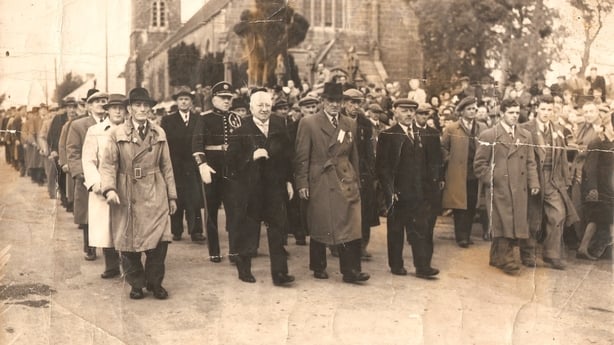 Sean Wall was a successful builder and former Chairman of Limerick City and County Council during this important time in Irish history.

Limerick City Archivist Jacqui Hayes said: "Sean Wall led the East Limerick Brigade and one of the first Flying Columns during the War of Independence before being shot dead while on active duty by the RIC on 6 May 1921.
"As the Chairman of Limerick County Council, he was also on the run from British authorities throughout his tenure.
"He was a very effective manager and organiser and fundraised thousands of pounds for the Dáil Loan Scheme, and the East Limerick branch raised the most money in the country by more than £10,000."
She said Fr Tom Wall was also an influential figure in nationalist and republican circles in Limerick, having founded the first Irish Volunteer branch in Limerick.
He was one of the two priests that General John Maxwell, Military Govenor in Ireland during 1916, requested the Bishop of Limerick to discipline for their support for the nationalist movement.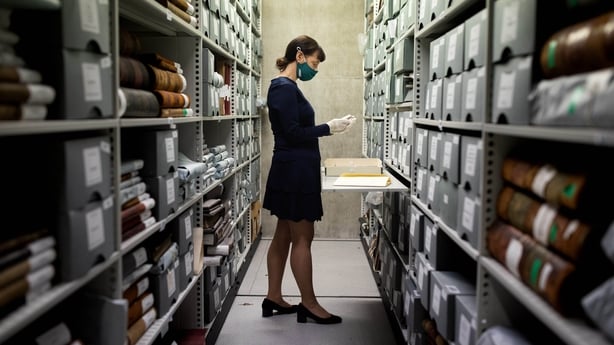 This request was famously rebuffed by the bishop in a letter where he described the British government's response to the Easter Rising as "one of the blackest chapters in the history of misgovernment of the country".

The collection also includes a small diary written in Irish documenting Fr Tom Wall's daily activities during this turbulent time in 1919-1920.
Dr Róisín Ní Ghairbhí, Lecturer in Irish at Mary Immaculate College Limerick, said the diary is a wonderful first-hand account of the times.
"It's very accessible and quite ordinary, and that ordinariness makes it interesting to us as we can travel with Fr Tom Wall, the young priest, around the county and can see the War of Independence unfolding through his eyes," she said.
The archive makes reference to Bill Wall, who was also in the IRA, and took part in a few key engagements with the East Limerick brigade.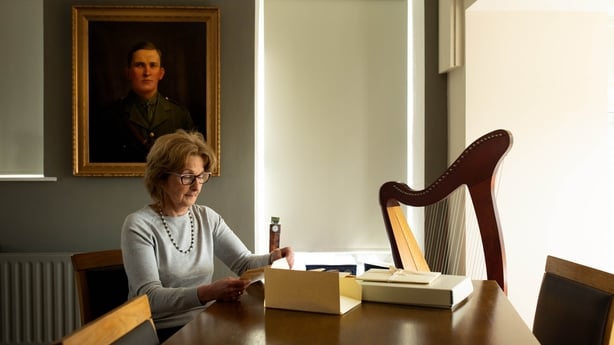 The Archives exhibition will be supported by a number of different events to mark the centenary of Sean Wall's death on 6 May, including podcasts, videos and other online content.
Mayor of Limerick City and County Councillor Michael Collins said the collection was held by the extended Wall family for the century since Sean Wall's death and has been donated to Limerick City and County Council for preservation as part of the Decade of Centenaries commemoration.
"The exhibition will offer the opportunity to reflect on the contribution and sacrifice of families during this turbulent period in local and Irish history.
"It's a fascinating look at a time when Limerick was a hotbed of activity during the war, with a number of high-profile figures being killed for their nationalist sentiments and it's a fascinating look at Sean Wall and his role during the War of Independence," Mr Collins said.
The digital exhibition is being launched today on www.limerick.ie/archives
A discussion led by historian Tom Toomey on the War of Independence and the roll of Sean Wall will be held on Thursday to mark the centenary of his death, and a public exhibition about him will be held when public health restrictions allow.