A 13-year-old Cork boy has been praised for his heroism after his swift actions helped to save his father's life on the family farm.
Brian Philpott came to the aid of his father Declan Philpott, a dairy farmer from Coolroemore, Lyre, Banteer, and his quick thinking and calmness under pressure averting a potentially fatal accident.
While Declan was attaching an agitator to the PTO shaft on his tractor something went wrong and he became trapped.
His ribs were crushed by the farm equipment, restricting his ability to breathe, and it was not long before he lost consciousness.
Brian, a first year student at Pobalscoil Sráid a'Mhuilinn in Millstreet saw that his father was in trouble and realised there was no time to lose.
He knew the PTO would separate so he hopped up on the tractor and began to move it gently.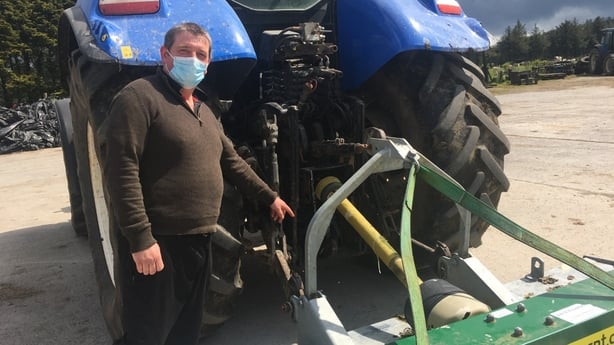 Brian was able to release the pressure from around his father's ribcage and this enabled him to pull Declan to safety.
Brian alerted the emergency services and his father spent two days recovering from his ordeal in Cork University Hospital.
Kanturk Fire & Rescue who attended the scene, today paid tribute to the young hero.
"This has increased farm safety and awareness ten-fold", Chris Price of the service said.
Brian is keen to spread the measage of farm safety among other young farmers.
He stressed the importance of working in the company of another person while on the farm, to check everything is in order, and to take your time, as rushing things may lead to farm accidents.
Kanturk Fire & Rescue also reiterated how important knowledge of your Eircode is, as relaying this to emergency services over the phone can help them access the site quicker, thus saving precious time in life-threatening situations.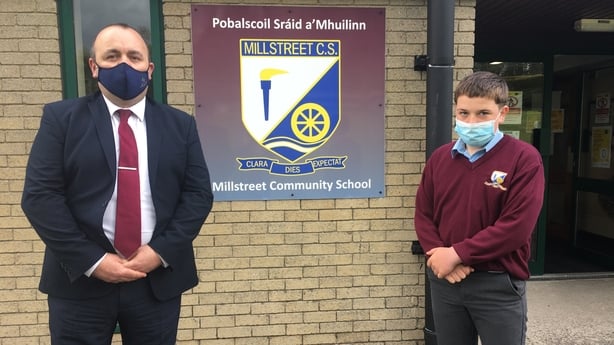 Principal of Pobalscoil Sráid a'Mhuilinn, an tUasal Pól Ó Síocháin, said the school plans to honour Brian's heroism in the near future.