A festival celebrating the work of women composers, many of them neglected and even forgotten over the years, is taking place online.
Finding a Voice is now in its fourth year, but this time around there will be no live audiences.
Instead, anyone interested in watching and listening to any of the many performances between now and Monday - International Women's Day - can book tickets for the online broadcasts.
Finding a Voice was founded in 2018 by sisters Róisín and Clíona Maher, who are originally from Clonmel in Co Tipperary and have been working in different sections of the arts for many years.
"The title 'Finding a Voice' has to do with women composers finding their voice and us finding their voice and discovering their music," Róisín Maher, artistic director, explained.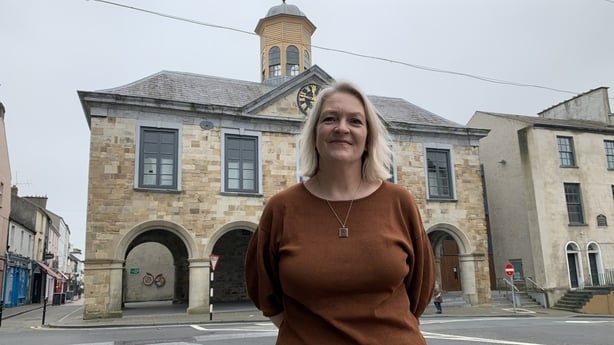 "It's a concert series that takes place in Clonmel every year around International Women's Day and it's exclusively music by women composers. So it could be music from the 12th century, from the Middle Ages, or music that's just been written today," she said.
The festival "snowballed" from that concept four years ago, and they have showcased more than 70 women composers, with more to come over the coming days.
Because of the ongoing Covid-19 restrictions there will be no live audiences, but there's still a wide variety of music in the schedule.
"There's something there for everybody, is the hope," she said.
"Last year we took place just before the first lockdown and we were just on a high and then a few days later everything closed, so for a lot of the musicians involved last year it was the last time they played in front of a live audience.
"This year we're thinking, will we go ahead, and we just really wanted to continue doing something. We had such an exciting line-up, even though we had to make some changes."
With the online set-up fully in place, they are determined to turn it into a positive, for 2021 at least.
"I feel that we have the opportunity now to get to a larger audience and to get this music out to a greater range of people who might not have been able to come to Clonmel for the live concerts," Róisín said.
Among the composers featuring this year are Japanese percussion artist Keiko Abe, Fanny Mendelssohn Hensel and her piano work from the 19th century, and Irish composer Rhona Clarke with her song cycle The End of the Day.
Performers include soprano Kelley Lonergan, who is from Clonmel, along with Aideen Wylde and pianist Gabriela Mayer, soprano Elizabeth Hilliard, members of the Irish Baroque Orchestra, and violinist Marja Gaynor who is from Finland but lives in Cork.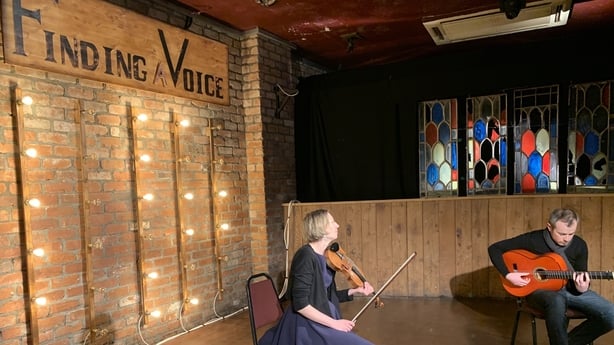 "It's really exciting," said Marja. "We've got a really nice set worked out with guitarist John Walsh and David Power who's a brilliant uileann piper so we're covering everything from a Medieval female composer into my own compositions and lots of other things."
Among the attractions for musicians such as Marja is being able to play live, albeit for an online audience, as there has been little work in the last year for performers.
"It's wonderful, we've got very little opportunity to play this year so it's a real treat to come together with my lovely audiences and play, for a virtual audience.
"Hopefully in the not-too-distant future we can play to actual real audiences as well, but we're all very much looking forward to it."
Flamenco guitarist John Walsh, who will accompany Marja, said they will be playing "quite a range of music".
"Centuries of music really, from medieval music up to the 21st century, I think, by female composers. It's important for female composers to have a voice out there.
"The preponderance of programmes for instance at the majority of venues and the majority of concerts are by male composers so it's really important to get, what is really beautiful music, out there to the public."