The ups and downs of life as a goat is proving an online hit for a Kerry farmer.
In an effort to combat isolation during lockdown, Seán Ó Laoghaire is streaming live videos of his goats every morning and hundreds are tuning in to follow the adventures of his herd.
Seán describes his videos as "a bit of a soap opera" as they document the daily lives of his goats and their new-born kids.
His humorous style of narration has proved extremely popular with up to 1,000 people watching daily.
The Portmagee man, who is also an artist and storyteller, enriches his broadcasts with local folktales and shares traditional folk-beliefs and wisdom.
Seán says his aim is to bring joy to people during lockdown, especially those who do not have farms to enjoy.
"People are finding it very hard to survive in these times," he said.
"The videos are light-hearted, they are simple, of nature, and looking at the lives of my goats through a very natural lens. I talk about the weather, how the goats are getting on and I think it just lifts people's spirits."
Seán lives alone in an old farmhouse, without electricity or running water.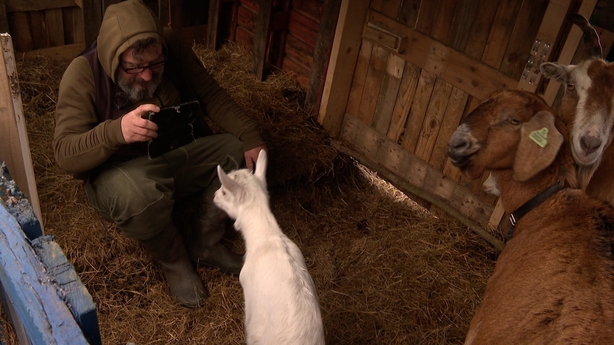 Having experienced a difficult period where he suffered from depression, he was determined not to let lockdown get him down. He said the goats have provided him with an essential distraction.
He said: "A number of years ago I went through a very dark period and I became really depressed and it was really hard to find my way out of that, but I did.
"So the first day of lockdown I decided that it was shields up and keep in good form. So the goats have proved a fantastic distraction.
"The biggest thing is they put a shape to my day, where you can't just say in bed.
"You have to get out there, make sure they are fed and watered, make sure they are looked after. So it gives me the beat of a drum to live my life by."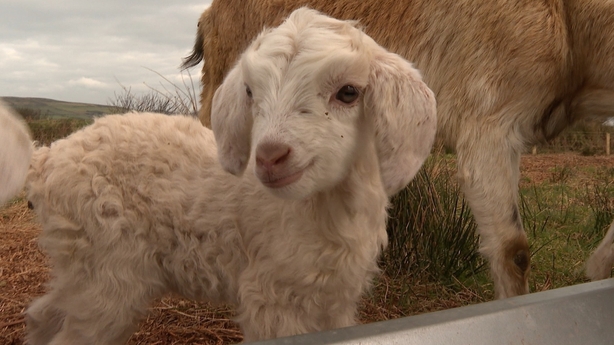 Seán has christened all his goats, and the likes of Margo, Kitty, Captain, Druid and Draíocht all play starring roles in his videos.
He said: "They are like people by me I suppose. They all have their own traits and personalities.
"This lockdown has slowed everything down. I can sit now for ages and just observe the goats. I love talking to them. It sounds mad, but it's very rewarding."
Seán said the live videos on Facebook have also helped to stay connected during an extended period of isolation as people react in real-time as he broadcasts live from his field.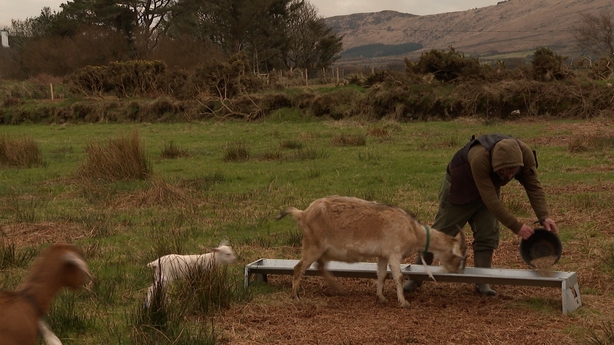 "That's one of the nicest things," he said.
"I live on my own. But this winter has been really short and I was trying to figure out why. Nothing really big happened but it felt a much shorter winter.
"Then I realised I wasn't on my own. I have people with me very morning coming down to see the kids and goats and what is going on and that's a lovely experience."
We need your consent to load this rte-player contentWe use rte-player to manage extra content that can set cookies on your device and collect data about your activity. Please review their details and accept them to load the content.Manage Preferences