Couples are once again being invited to apply to work as summer caretakers on the remote An Blascaod Mór (Great Blasket) Island.
The role attracted tens of thousands of applications last year, 23,000 within the first week alone.
The island has no permanent residents, no running water and no electricity, save one plug to charge a mobile phone.
Billy O'Connor and Alice Hayes, who own the coffee shop and guest houses on the island, say they got around 200 applications when they first advertised the jobs in 2019.
"We thought that was huge," Alice said.
The couple who got the job that year, Leslie Kehoe and Gordon Bond from Kildare, were the first to apply after the advertisement went up on social media.
"Leslie was on the phone within about four seconds I'd say," Alice remembers.
That year Leslie documented the couple's experiences on the island on Twitter and it captured national and international attention.
The following year when the jobs were advertised in January for summer 2020 the couple received 23,000 applications from all over the world within the first week.
"It surpassed all of our expectations, it was just huge. We were quite naive I suppose, it just took off ... we got about 60,000 by the end of 2020, they kept coming." Alice says.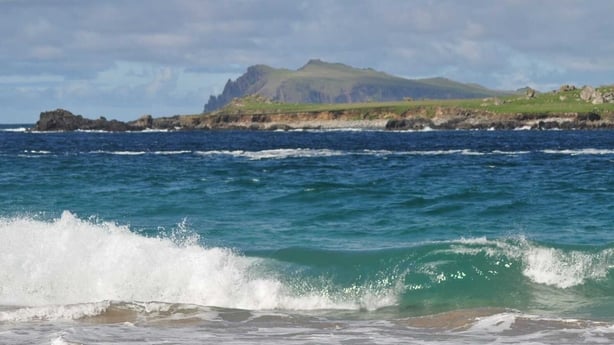 This year they plan to streamline the process a bit more.
Rather than simply inviting applications by email which resulted in last years deluge, applicants must first read information about the role online before filling out an application form.
"A lot of people didn't really realise what they were applying for, so we want to make sure that before people apply they realise what they are getting into," Billy explains.
As for the types of people who should apply, Billy says key to the role is the ability to look after the island's guests.
"They definitely need to be house proud, that's our main concern, that the cottages be kept really nice for the new guests arriving," Bill says.
They are also looking for people who are "friendly, hard working" and "you have to be a bit tough and hardy," he adds.
Last year Annie Birney and Eoin Boyle were the couple selected from the tens of thousands of applications to take on the role.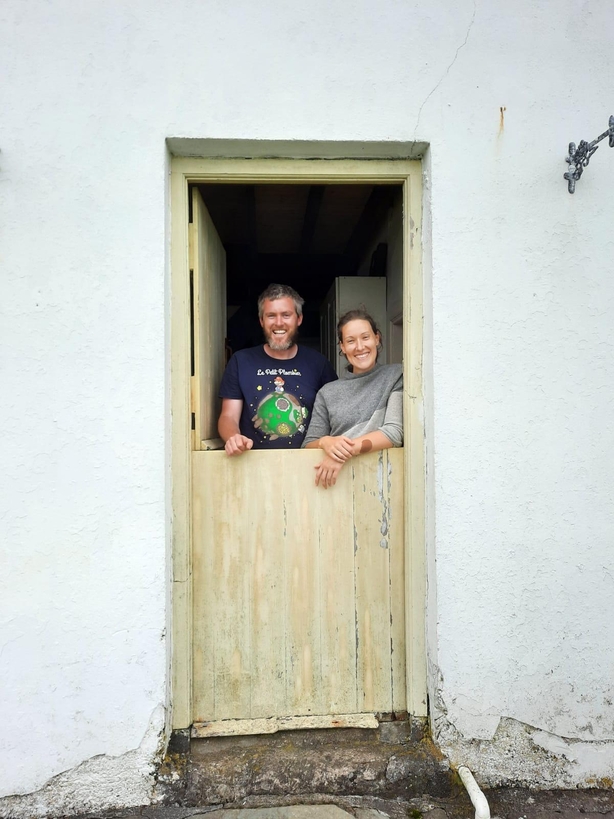 As the post is advertised again Annie says they are excited for people who will take up the job, and "the adventure that they have ahead of them because it is really a once in a lifetime experience."
The couple says they were grateful for the the support network provided by Billy and Alice and visiting guides, the socket to charge their mobile phone powered by a wind turbine and for care packages from home.
However, the couple both agree that regardless of how prepared people think they may be before moving to the island for months, living, working and tending to guests in such a remote locations presents many challenges.
"Our days were ruled completely by the weather, the elements, fire and water ... we expected it but it was a lot more challenging and there were a lot more moving parts than I had anticipated." Eoin says.
Hosting guests during the pandemic also posed challenges, and that is likely to remain the case for those taking up the role this year too.
"I think a big part of our job was making sure that the houses were safe and clean for people visiting, so that took up a lot of our time.
"So the cleaning, thinking about the surfaces within the cottages, how to make those cottages clean and safe in quite a quick turnaround ... and we were also working in a situation where you don't have electricity on the island so, you know, it was elbow grease!" Annie said.
The couple said they learned so much and would not change a thing.
"I look back at myself at this time last year and would say 'you had no idea what was ahead of you', but in the nicest possible way," Annie said.
Applications will open later this week, and it is hoped that the new caretakers will be selected by or in February.