Wrenboys in Dingle have commemorated the deeds of two brothers who were arrested by the Black and Tans for defying a ban on the Wren 100 years ago.
On St Stephen's Day 1920, Paddy and John Foley ignored warnings from the authorities and marched around Dingle town while playing music in traditional Wrenboy costume.
As the War of Independence intensified, martial law had been proclaimed across Munster.
Dingle town was under the control of Auxiliary and Black and Tan forces and the Foley brothers were arrested and imprisoned for a number of days.
Today, members of the Sráid Eoin Wren gathered outside the Foley house on Sráid Eoin (John Street) and played a tune in honour of the brothers and their act of defiance.
The Wrenboys were joined by a handful of neighbours during the socially distanced street gathering.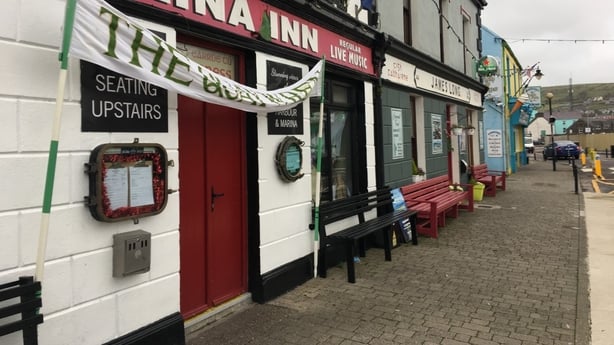 While the traditional Wren celebrations have been cancelled in Dingle this year due to Covid-19 restrictions, Aoife Granville of the Sráid Eoin Wren said it was important to honour the Foley brothers.
"We have a very strong Wren tradition here on our street and the way the Foley brothers stood up to the Black and Tans has always been a source of great pride for our street. They were very brave and courageous to do it," she said.
"We are playing the familiar Wren tune 'old comrades'. This is not only honouring the Foley brothers, we are also honouring all those generations who have helped keep our great Wren tradition alive in this town, especially those who have kept it up during challenging times."
Dingle is a stronghold of the Wren tradition, where the various street wrens march around the town collecting money for local charities.
Following consultation with gardaí last week a decision was made to cancel this year's festivities.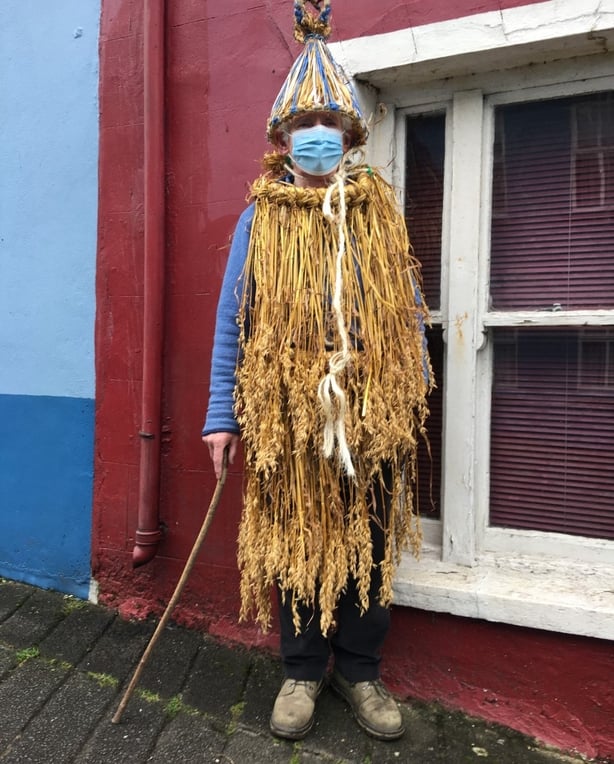 Niall Kennedy of the Goat Street Wren said the decision was extremely disappointing but necessary.
"It's devastating. The Wren means everything to us here in Dingle, it's part of who we are. We spend all year waiting for it. It's bigger than Christmas Day.
"But we had no choice but to cancel it as there was a risk large crowds might come out. At the end of the day, we have to protect our community, especially our older neighbours," said Mr Kennedy.
Thousands descend on the west Kerry town every year to celebrate the much-loved tradition and to soak up the electric atmosphere generated by the Wrenboys.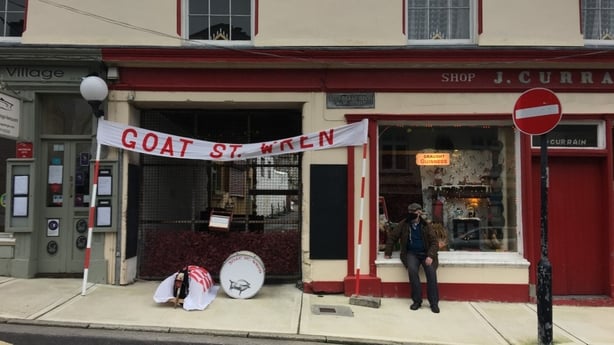 Today, the streets were empty, with only the banners of the different Wren groupings on display outside the Wrenboys' respective headquarters as a poignant reminder of strange times.
On St Stephen's Day in Dingle one would normally hear the traditional Wrenboy shout go up: "We never died a winter yet!"
This year that cry of defiance resonates like never before, as sacrifices are made to see the community safely through this winter's great challenge.