Kerry cycling legend Paudie Fitzgerald has died aged 87.
The Lispole man won Ireland's premier cycle race, the Rás Tailteann, in 1956 and was a leading member of the famous Kerry cycling team of the 1950s.
Fitzgerald was also a member of the Irish team that mounted a dramatic protest at the 1956 Olympic Games in Melbourne.
Fitzgerald, along with Tommy Flanagan and Tom Gerrard were selected by the National Cycling Association (NCA) to represent Ireland at the Games. However, the team was denied entry as the NCA was not internationally recognised, owing to its political position in claiming to represent a 32-county Ireland.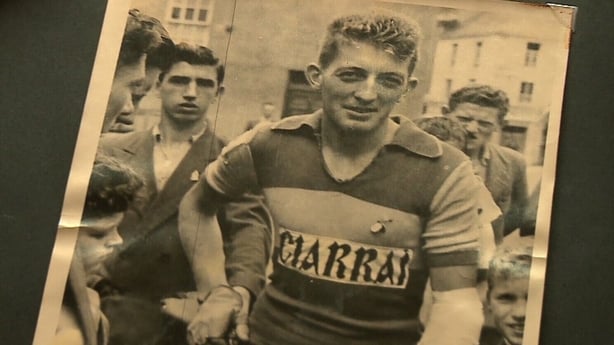 Nonetheless, the Irish team travelled to Melbourne with the intention of competing. They had also planned to remove the Union Jack and extinguish the Olympic flame as part of their political protest.
However, when the three Irish cyclists were spotted amongst the riders at the starting line at Broadmeadow, they were forcibly removed by police, delaying the start of the race by half an hour.
The daring episode garnered dramatic headlines in newspapers across the world.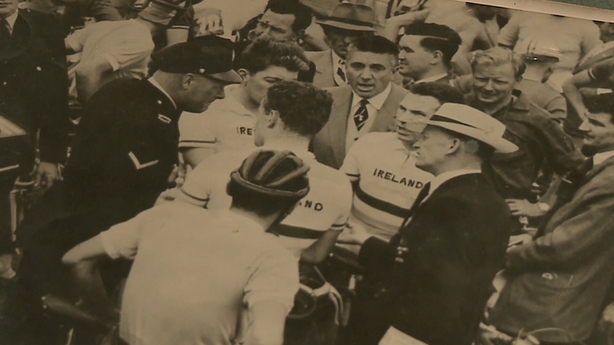 An athletic and talented cyclist, Fitzgerald first competed in the Rás Tailteann in 1953 and was at the centre of the great rivalry that existed between the Kerry and Dublin cycling teams.
His preferred breakfast during training consisted of a feed of porridge along with raw eggs mixed in sherry.
He was also a competent footballer.
Fitzgerald retired from cycling in 1957 to concentrate on his hardware business and timber mill in Dingle.
Kerry footballer Paul Geaney is his grandson.