The first ward of 20 beds in a new 60-bed block at University Hospital Limerick (UHL) is due to open next Monday.
A further ward will open in December and the final ward of 20 beds will open at the beginning of January.
The 60-bed block comprises four storeys, with three inpatient wards of 20 en-suite single rooms over a basement level.
Fine Gael TD Kieran O'Donnell said he has received confirmation from both UHL and from Minister for Health Stephan Donnelly that the new €19m block, in construction since early last year, will open for patients next Monday.
The unit is designed to relieve congestion at one of the busiest acute hospitals in the country.
The hospital's ED had 64 people waiting on trollies today and a further 10 waiting on beds in the wards. It is frequently top of the INMO Trolley watch list.
The ward was scheduled to open this month.
Deputy O'Donnell said the first ward, which will consist of 20 en-suite rooms will open on Monday 23 November, the second on 14 December and the last ward on 4 January 2021.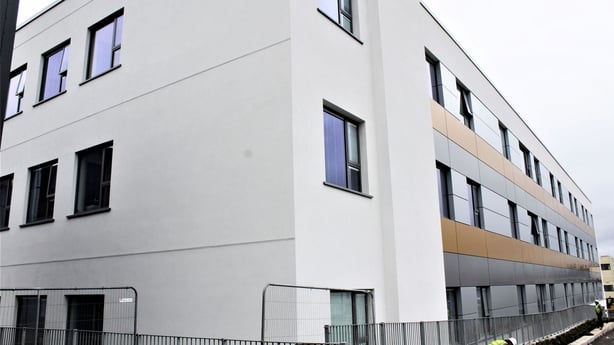 The hospital said the new single-room impatient accommodation will improve infection control capabilities and allow staff to better isolate patients.
The phased opening of the new block follows the completion earlier this year of two separate rapid-build projects delivered under the Government National Action Plan in Response to Covid-19 which provided an additional 38 inpatient beds on site at UHL.
The projected opening timeline means 78 single rooms will be added by the end of this year and a further 20 beds will be added early in January 2021.
In a statement, hospital authorities said a recruitment campaign has been undertaken to support the opening of the new capacity and agreement has been reached with trade unions over the phased opening of the new capacity.
The hospital group say they have recruited an additional 150 nurses and 75 HCAs up to October and are funded to recruit an additional 500 staff to support the new bed capacity across the group.
They added that all current student nurses and midwives graduating from the University of Limerick have been offered permanent contracts.