A 17-year-old Co Limerick youth has returned home from having realised his childhood ambition of becoming a world champion mountain biker.
Oisín O'Callaghan from Ardpatrick won the UCI junior mountain bike world championships which were held in Austria last month.
It is the first time that any Irish rider has won gold at the competition.
He followed up his win in Austria with two stage wins at the recently held World Cup competition which was held in Portugal.
He has just returned to his native Ardpatrick following a four-month training and competition tour in Europe.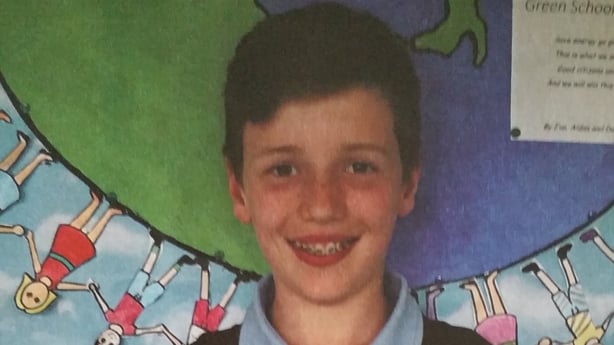 As a seven-year-old boy in the local National School, Oisín was asked what his ambition in life was. His dream was that he wanted to be world champion mountain biker. That response and the poster with him stating his life ambition at seven years of age is now a dream realised.
Oisín's mountain biking ability has drawn international attention. He has signed a two-year professional contract with team, YT Mob racing.
He secured one of two places on the team from a group of over 500 hopeful riders shortlisted from all around the world.
Oisín said that his interest in mountain biking stemmed from the age of three from his father's business of trail biking in the Ballyhoura Mountains in south Co Limerick.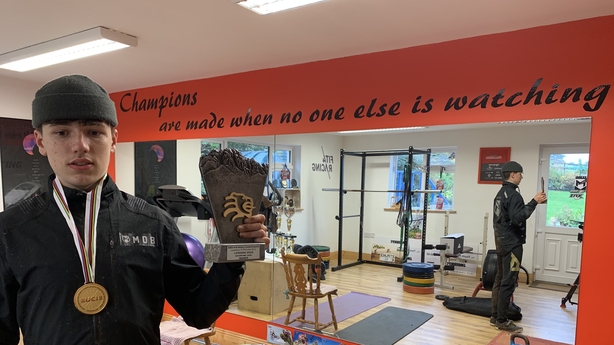 His father, Chris, said that the family are extremely proud of Oisín's achievements - and at such a young age. He said that this year has been very special for the family despite the demands of the sport on Oisín as a professional and the difficulties of travel associated with Covid-19.
At his local school in Ardpatrick, teacher Cliona O'Connor said that the community are extremely proud of Oisín and his achievements.
Oisín will shortly return to school following his two-week quarantine period.
He said that he will continue to compete at junior level for the next year but that his next ambition is to become the Elite World Champion at senior level after he completes his Leaving Cert.