There is mounting concern for the wellbeing of Fungie, the famous Dingle dolphin, who has been missing for four days now.
Up to six boats have again been searching since first light this morning.
In recent days an extensive search has been focused on the mouth of Dingle harbour where Fungie normally lives, but this morning the area has been extended to cover a ten-mile stretch of sea along the west Kerry coast.
Boatman Gary Brosnan said fears were growing, but that he remained hopeful. 
"This is fairly serious now. Fungie very, rarely leaves the mouth of the harbour and he has never, ever been missing for this long," he said.
"We have an easterly wind blowing off the land at the moment and that tends to drive fish-life away out to sea.
"Our hope is that Fungie has gone out following the feed and will come back to us once the wind comes around to the south-west," he said.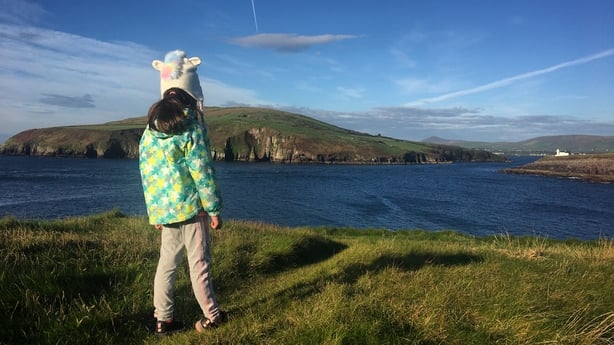 "We spotted a pod of common dolphins feeding about two miles out to sea, but Fungie wasn't amongst them. That's no surprise though, he doesn't like common dolphins," he added.
A wild bottlenose dolphin, Fungie first arrived in Dingle in 1983.
His friendly nature and tendency to interact with humans helped establish Dingle as a major tourist destination, with people coming from far and wide to witness the lively dolphin. 
Concern is growing in Dingle town, where many rely on the tourism spin-off generated by the dolphin.
Up to 12 boats operate daily trips, employing over 50 people.
The trips also generate substantial footfall for restaurants, pubs, gift shops, hotels and guest houses in the town. 
The boatmen are continuing with their search for Fungie throughout the day.