The personal stories and memorabilia of those who worked at the Ardnacrusha hydro-electric plant in the 1920s have been offered to The Hunt Museum in Limerick.
They will form part of a digitised collection entitled 'Europe at Work' being made available to over 3,000 museums across Europe.
The Ardnacrusha power scheme, built in the mid-1920s, was one of the most pioneering engineering projects of the 20th century bringing the new State its own electricity supply.
It saw thousands of German and Irish workers on site for over four years, as German firm Siemens were the designers.
Stories and memorabilia from those families down the decades have now been gathered by the museum as part of a Europe-wide initiative looking at major projects of the past which involved workers from across Europe.
They were gathered at a special Ardnacrusha Memories Symposium at the museum today in which descendants and relatives of workers at the famous power station attended.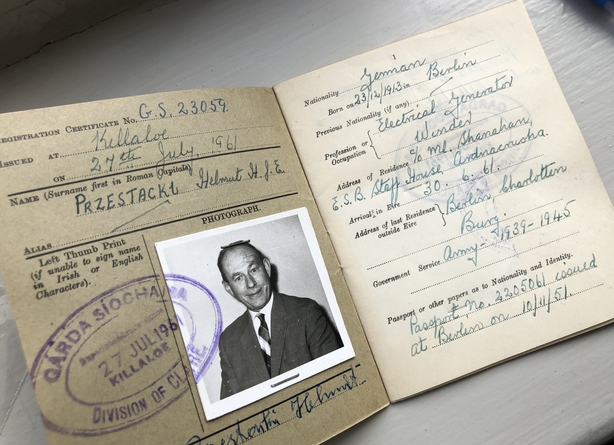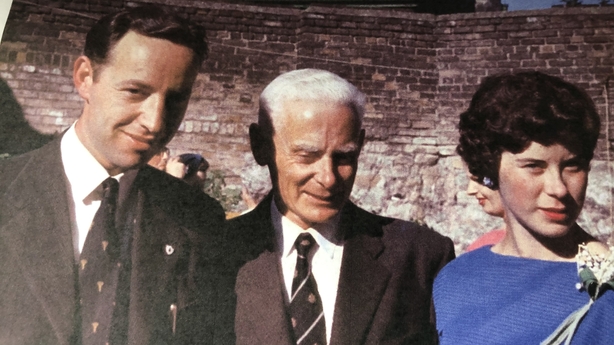 Memorabilia included photographs, certificates of registration or work permits for the German engineers and technicians, a copy of the Shannon Scheme Bill which brought the project before the Dáil, and letters to the ministers of the time asking them not to build the famous Ardnacrusha bridge at a location which would inconvenience landowners and farmers too much.
Joe O'Farrell was one of the first engineers employed by the ESB and had an integral role in Ardnacrusha, employing all the engineers who worked there.
His grandson, Tom McCabe, said he was an accomplished engineer himself who had been shot and injured in 1920 during the war of Independence, but was invited to join the staff of Siemens-Schuckert, which enabled him to study the design of the hydro-electric plant for Ardnacrusha.
He was also very committed to helping the new Irish State have its own independent electricity supply. He brought along a number of old photographs of his grandfather dating back to the time.
Dan Keogh's grandfather, Paddy Mahoney, also worked at the station for 29 years.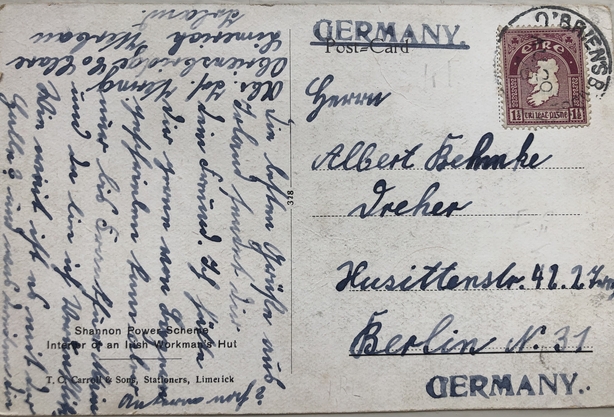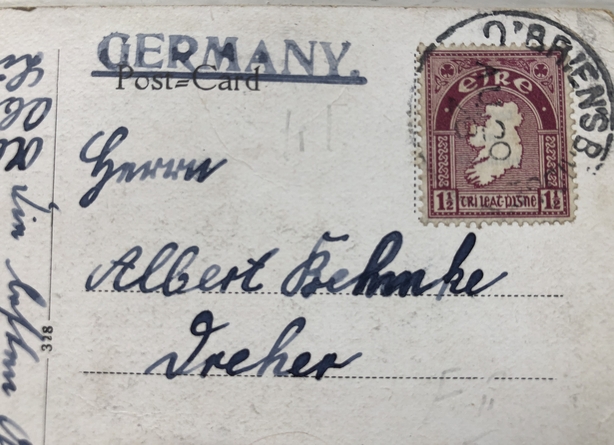 Dan has an extensive collection of old postcards published by Siemens at the time showing the work being done on the project.
He has also collected old postcards of Limerick sent home to Berlin by German workers with the old postmark from O'Briens Bridge in Co Clare.
Jill Cousins, Director of The Hunt Museum, said the Ardnacrusha project was the perfect example to gather memorabilia for the 'Europe at Work' project, an extensive project showing Europeans' work of the past and part of European Expo 2020 in Limerick.
All of the collections and stories will now be available on the Europeana website which is used by over 3,000 museums in Europe for access by historians, educators and young citizens.