If you are planning to visit Uíbh Ráthach (the Iveragh peninsula) in Co Kerry, you may be asked to stay.
A group in the south Kerry Gaeltacht is targeting staycationers to move to the area full-time.
There has been a decline in residents aged 20-36 in the area, with most leaving to work in Tralee, Cork, Limerick and Dublin, according to a survey last year.
Almost a third of the more than 90 townlands are now uninhabited and "the key factor is proximity to basic services", the survey found.
The area rising from the sea at Bolus Head to the mountain pass of Bealach Oisín has just 1,800 people living there all year round.
Those townlands nearest to the village of Waterville and its services are the least likely to be deserted.
The objective initially is for ten new family units to come and live in the area over a three-year period, and a digital hub with six desks is opening soon in Baile an Sceilg as part of the drive.
Spokesman for Udarás na Gaeltachta, Páid Ó Neachtain, said the Covid-19 lockdown is being seen as a watershed and an opportunity for the community to attract people fed up with urban living.
Remote areas and being able to work at home is being viewed as the key to a better life and a better work-life balance, he said.
Mr Ó Neachtain said: "Uíbh Ráthach is looking to take ambitious steps to turn staycations into relocations in an attempt to attract people to come and live in the area.
"The interagency task force set up to assist the regeneration of this most picturesque of Gaeltacht areas are looking to market the area to new prospective residents as the perfect place to live, work and do business in."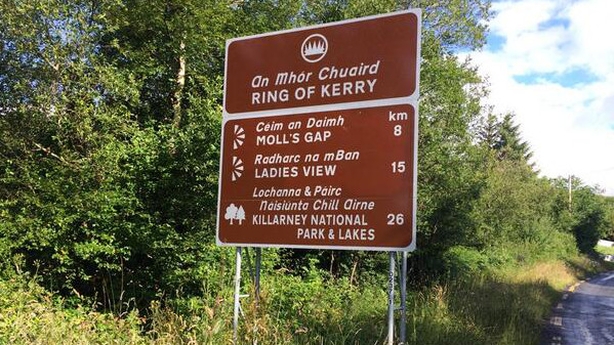 The taskforce is asking marketing organisations to come on board and help encourage both families and individuals to settle.
Mr Ó Neachtain said: "A list of available land and houses and business premises is being drawn up."
Dónal Ó Liatháin of Údarás na Gaeltachta and Chairperson of Tascfhórsa Uíbh Ráthaigh said: "This Uíbh Ráthach Gaeltacht area is a beautiful and historic place in which to live and work and we are looking for innovative ways in which to encourage prospective new residents to relocate to the area."