A west Cork man has overcome cold waters, jellyfish stings and strong currents to become the first person to complete the 40km swim from Baltimore Harbour to the Fastnet Rock lighthouse.
Steve Redmond, 54, said although he was in the water alone for the marathon 15 hour 35 minute swim, his support team on the boat which accompanied him and led by skipper Kieran Collins, "will do anything to make you succeed".
He said that "once you have people like that, you can't fail".
Speaking on RTÉ's Morning Ireland, Mr Redmond said: "We have the best water in the world without a shadow of a doubt, I know everyone says that, but between here and Northern Ireland, with the North Channel, it's just incredible."
He said around 20 Minke whales tailed him for two hours during the swim, along with some humpback whales.
Mr Redmond said the perilous swim is made difficult by a combination of the tides, the weather and the timing and "it's all up to the skipper, you put your faith in him" because, he said, "if you get it wrong, you're never coming back".
He said the return swim was incredibly difficult and the hardest mental challenge.
Asked about whether he was worried about sharks in the water, Mr Redmond said it was jellyfish that were the main danger.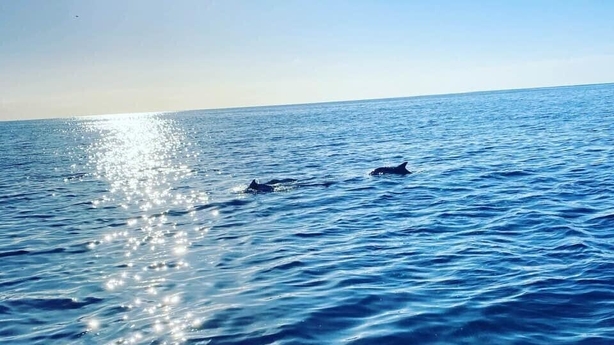 He said he laughed at the blue sharks who are inquisitive but "the jellyfish will kill you".
He said it is like death by 1,000 strokes as jellyfish will "sting you, whack you on the head and sting you into your nose and tongue".
"It's a very glamorous sport," he joked.
He said he is relieved and sore after an incredible day, which was the culmination of a four year body of work, when he also became the first person to complete the Oceans Seven marathon swimming challenge.
He became emotional as he described the support he received from his family and his team during the challenge.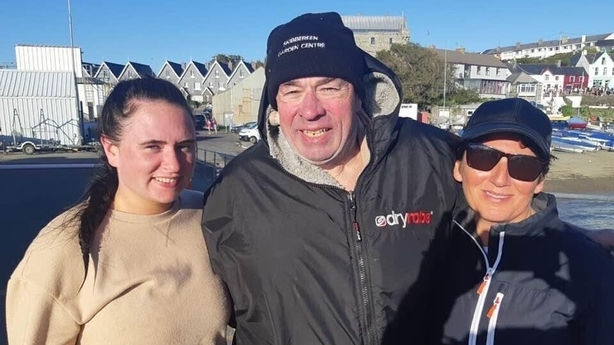 This is what exhaustion and elation look like, in a 5-second video. Steve Redmond @iswimcoldwater set out at 4.30am from #Baltimore to swim to the #Fastnet and back. 15 hours 35 minutes later he arrived back. "First time it's been done; now I understand why," he says... @rtenews pic.twitter.com/cMANhi4IrX

— Paschal Sheehy (@PaschalSheehy) July 20, 2020