A Limerick publican who opened his pub in Newcastle West in Co Limerick, in defiance of the public health guidelines, has been advised by gardaí to close his premises.
Gearoid Whelan, 42, who runs the family bar in Maiden Street in the town, opened his premises at 11am.
Pubs that do not serve food have been asked to remain closed until 10 August.
Mr Whelan, whose family have been in the licensed trade for 70 years, said he simply had to take a stand and show that he could open his premises safely observing all of the social distancing and other measures advised by the public health authorities.
He said he spent more than €10,000 upgrading his premises with Covid-19 signage, sanitiser, sign-in forms and temperature testing, as well as developing a large outdoor space for customers at the back of the premises.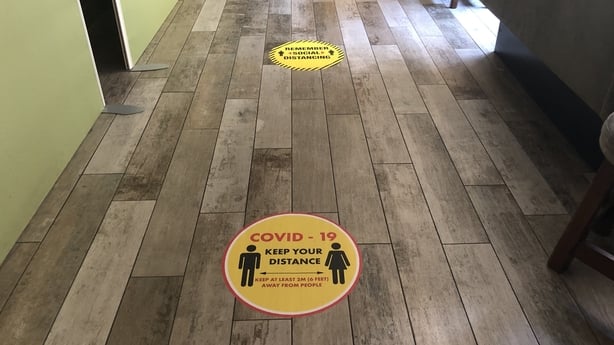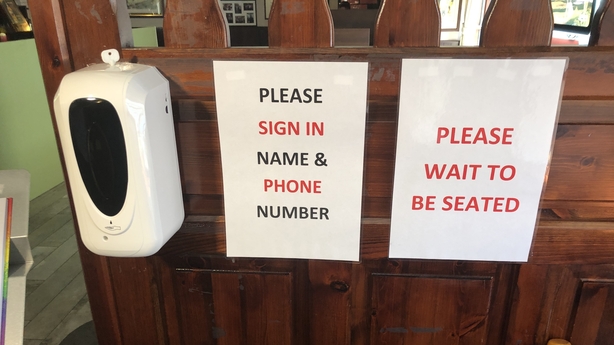 He said like every other publican, he was absolutely gutted when the Government paused Phase 4 of the Covid-19 road map plan.
Gardaí visited the premises and advised Mr Whelan that he was operating in contravention of the public health act and it would be safer for him to close.
They gave him a half an hour to clear his premises.
Mr Whelan said he took the garda advice and acted on it, but he believes he has proved his point and shown that his pub can operate in a safe and professional manner.
He said he would consider his next move in the coming days and whether he will open to serve food.
Mr Whelan said something has to be done to help publicans across the country to survive.
Acting Chief Medical Officer Dr Ronan Glynn said this evening that he fully understood the frustration being felt by publicans, saying "it's a terrible position that they're in".
However, he said they have clear evidence internationally "that pubs are one of the highest risk environments for this disease and for spread of this disease".