An iron cannonball dating from the Cromwellian period in Ireland has been discovered by chance in a garden in Co Clare.
The discovery was made by Nathan Maxwell while digging post holes in his parent's garden near Ballycar, Newmarket-on-Fergus.
Mr Maxwell said that he first thought that he had hit a rock, but when he bent down and picked up the object and felt its weight and shape that he realised that it was a cannonball.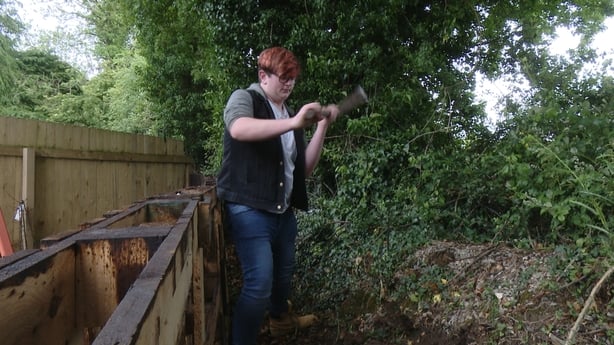 With no visible historical ruin or castle in the vicinity, researchers were initially perplexed as to how a cannonball ended up here.
But Clare historians Martin Breen and his colleague Dick Cronin have now shed light on the local history of the area and its association with Oliver Cromwell's troops in the area in 1653.
Mr Breen said that Ballycar Castle once stood about 650 metres from where the cannonball was discovered.
He said records from the Clare antiquarian, folklorist and archaeologist Thomas Westropp had cited that Ballycar Castle had been garrisoned by Cromwellian troops in 1653 and that the troops had cannons in its arsenal.
Mr Breen said that he is very confident that the cannonball was associated with the Cromwellian troops from that period.
It was during that same period that an officer in Oliver Cromwell's army, General Edmund Ludlow, described the Burren in Co Clare as follows: "The Barony of Burren is a country where there is not water enough to drown a man, wood enough to hang him, nor earth enough to bury him".
The Ballycar cannonball is now in the Clare Museum in Ennis.