A search is continuing in Co Kerry for a man who is missing on the Dingle peninsula.
The whereabouts of 53-year-old John Cunningham is unknown since mid-day Saturday, but locals believe he may have gone missing while attempting to retrieve lobster pots in rough sea conditions. 
This morning, members of Dingle Coastguard were joined by the Valentia Lifeboat and the Coastguard helicopter Rescue 115 was tasked from Shannon.
Efforts during the initial stages of the search are focused on the townland of Com Dhíneol (Coumeenole) which overlooks the Blasket Islands.
A team of local volunteers are assisting in the search along the Dún Chaoin cliffs, while a number of local fishermen are searching at sea.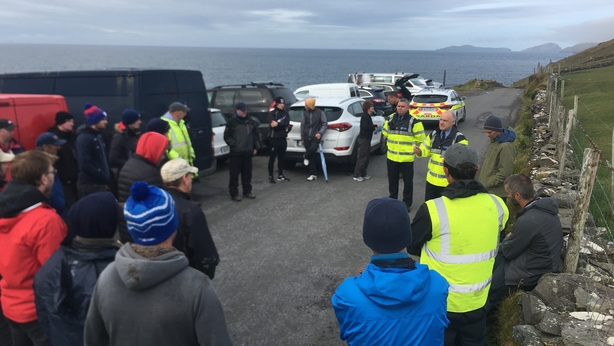 The alarm was raised late yesterday evening, when the Mr Cunningham failed to return to his home in Com Dhíneol. 
Locals believe he may have been swept to sea while trying to retrieve lobster pots from a deep inlet on nearby Dún Mór Head. 
"We had very stormy seas here all weekend. John keeps a couple of lobster pots in a place we call Cuas an Reithe. He goes down the cliff and hauls them from the rock. He hauls the pots every couple of days, but it wouldn't have been a good place to be at the weekend," said local fisherman Eoin Feirtéar. 
Mr Cunningham, is originally from Cork, but has been living permanently in Com Dhíneol for the past year, where he was caring for his elderly father.
Family members and close friends arrived in West Kerry Gaeltacht today to assist in the search.
"He's a lovely man, very friendly, very popular amongst the locals. He's been coming here to Dún Chaoin for years and years and moved here full-time last year. He's an avid surfer and the surfing community around here would know him really well," said local man Malachaí Mac Amhlaoibh.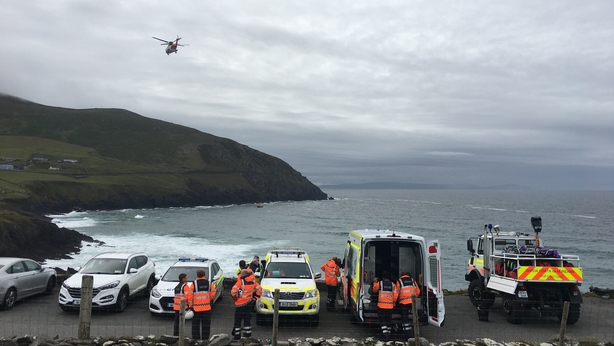 Gardaí in Dingle have appealed to the public for any information that could assist them in identifying Mr Cunningham's movements.
"The last confirmed sighting we have of John is here in Com Dhíneol at 12.30pm on Saturday. There has been no sighting of John since," said Garda Noel Steede. 
"We would be appealing to people in the Dingle peninsula that may have spoken to John either by phone or in person since 12.30pm on the 20 June to contact Dingle Garda Station," he added.