The clubhouse at Kenmare golf course has been significantly damaged in a fire. 
The blaze broke out in the early hours of this morning at the Kenmare Golf clubhouse at Killowen on the outskirts of the County Kerry town. 
The fire service was alerted at 4.30am and five units from Killarney, Sneem and Kenmare attended.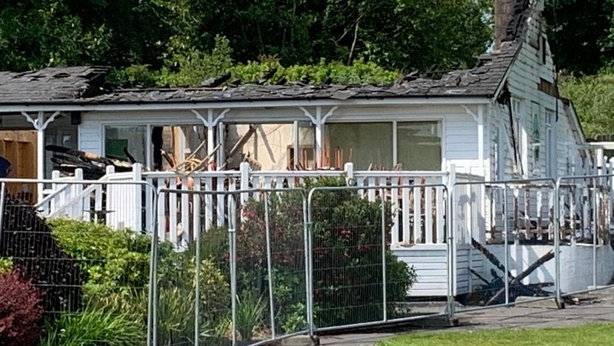 The timber framed building was empty and closed at the time and no injuries were reported.
The golf club was founded in 1903 and the clubhouse, which was originally a cricket pavillion in India, was installed in Kenmare in the 1930s. 
An investigation is being carried out into the fire. 
In a Facebook post, Kenmare Golf Club expressed "shock" at the fire.