A Co Cork family is living in a replica shantytown shack in an effort to raise funds for children in lockdown in a South African township.
The Corkery family, from Kanturk, constructed the 6x10ft shack over a week ago and the four siblings have been living, eating and sleeping in the crudely-constructed abode since.
They are providing a Facebook live stream of their life in the shack as they seek donations to provide food parcels and sanitary packs for families in a township in Cape Town.
For the past number of years the Corkerys have been part of the Mellon Educate team, helping to build and renovate schools in South Africa.
But due to the Covid-19 outbreak this year's trip has been cancelled. So far, Leah, Hollie, Nicola and Dillon have raised over €11,500.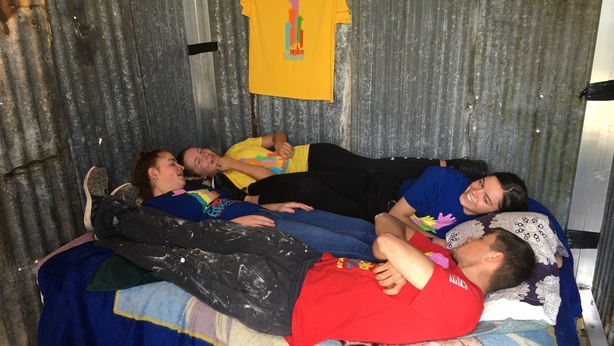 Hollie, 17, said the family wanted to turn "disappointment in to a positive" and find a way to contribute.
"Because there's a lockdown in South Africa the schools are closed, so the children in the townships aren't getting the free meals they would normally get in school.
"We wanted to do something to help them while they are at home so the money will go to helping their parents provide them with food and also in maintaining good hygiene during Covid-19."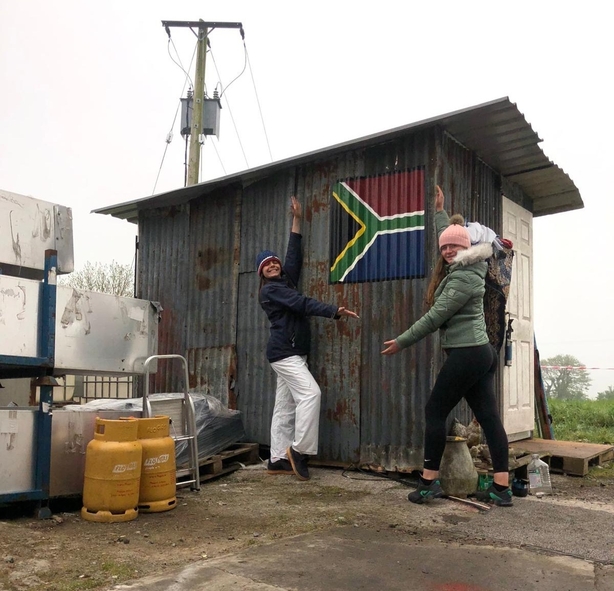 Dillon Corkery said a lot of work went in to constructing the shack.
"We used timber pallets and sheets of corrugated iron - the type of materials you find in the townships. It's been very cold the last few nights. We only have one tiny heater, so we're relying on body heat with four of us in the bed, though it's very cramped."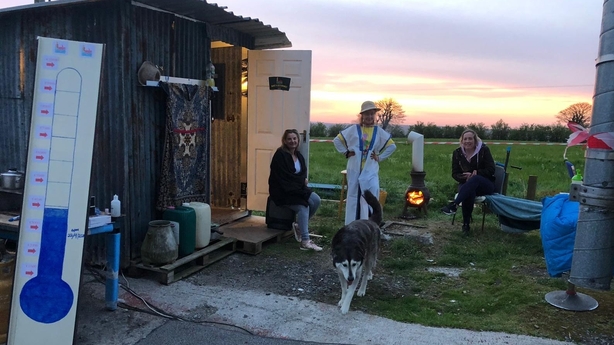 Leah Corkery says living conditions have been difficult but that it has opened her eyes to the difficulties encountered by families in the townships.
"Some of these families have absolutely nothing. You could have seven or eight people living in a tiny hut like this. Many have no electricity, running water or sanitary facilities. I can't imagine how difficult it is for families as they try to deal with the coronavirus outbreak and the lockdown."
The siblings have called their new home 'Shack 24-7'.
"We are live streaming day and night, 24-7. We're having great fun, playing improvised games, singing songs, doing tik toks. Judging by the reaction and messages we are getting people seem to be enjoying it," said 16-year-old Nicola.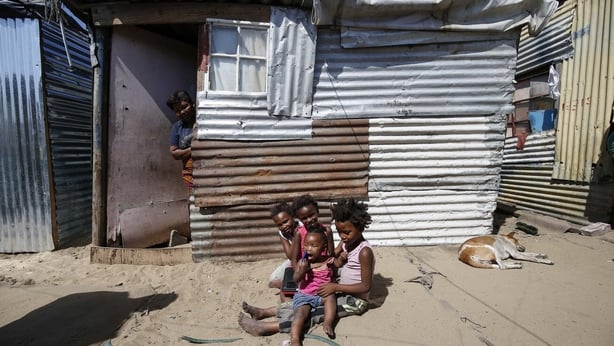 Since 2013, Mellon Educate has set about improving access to education in African townships.
To date the charity has built or renovated 32 schools, benefitting over 50,000 children.