The Environmental Protection Agency has confirmed its to hold an oral hearing into objections against its decision to grant an industrial emissions licence to the Irish Cement factory based at Mungret in Limerick.
The company has been granted permission to burn 90,000 tonnes of alternative fuels a year, including used tyres, plastic and animal waste tissue.
The company says the €10 million plan is vital to its future and secure the jobs of the 80 staff at the Mungret plant.
There has been a vigorous campaign in Limerick against the plan, with more than 4,000 people objecting, in addition to a series of public marches lead by the Limerick Against Pollution group.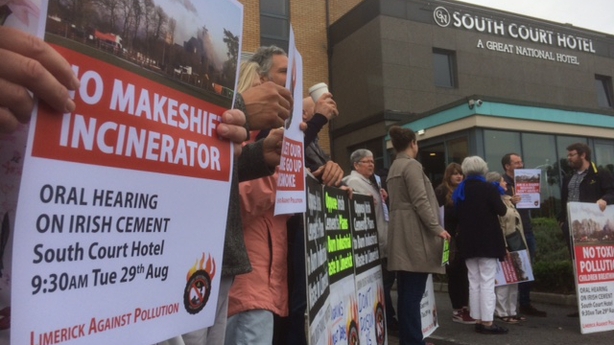 They believe the decision to grant the company a licence to burn alternative fuels will have a negative impact on the environment which is a large residential area with a number of schools.
The company dispute this and say the burning of alternative fuels is a widespread practice in cement factories across Europe.
The EPA has today informed a number of parties who objected that it will now hold an Oral hearing lasting four days in May so that those parties can voice their concerns.
The Chair of the hearing will make a recommendation to grant, potentially with conditions, or refuse the licence, and the EPA Board will consider all the submissions before making its final decision.