Fishermen in Co Kerry have renewed their calls for an immediate seal cull, claiming that an "out of control" seal population is putting their livelihood at risk. 
The fishermen are operating on the Dingle Peninsula, a region which has one of the largest grey seal colonies in the country. 
Seals are protected under the EU Habitats Directive and the Wildlife Acts. Conservationists say the Irish colonies of grey seals are of international importance. 
Dingle fisherman Liam Flannery says that seals are actively following their boats now and that fishing for inshore fishermen like himself is now unviable. 
"It's depressing. I went out this morning and shot two nets. I came back an hour later and hauled them and every single fish was ripped apart," he said.
"I should have had 120 kilos of fine pollock, instead it's all destroyed. Nothing left. You just can't live off that."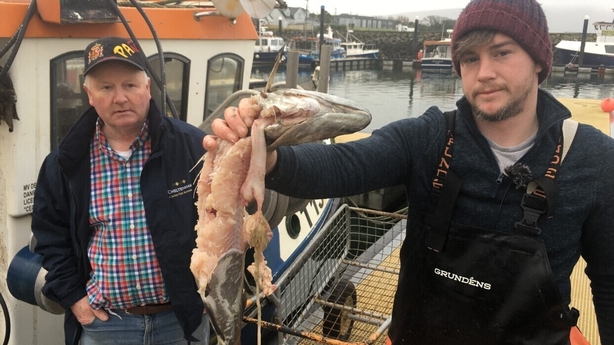 "Not only are fishermen suffering, the whole community is suffering. This is a tourist town and we've come to the point that small fishermen who've been fishing here for generations, can't even catch fish to sell to the restaurants." 
Mickey Hennessey, another inshore fisherman says the National Parks and Wildlife Service, which has responsibility for seals, needs to act before small fishing communities go out of business. 
"We're at breaking point. They cull the red deer in Killarney when they are doing damage. They've culled foxes in the past. But you can't touch the seals, it's madness. The population is out of control and the Department are doing nothing about it. They won't even give us proper figures." 
Brendan Price of the Irish Seal Sanctuary says a cull is not the answer.
"An apex predator such as a seal is controlled by the available food source. You're essentially wasting a bullet, it's futile. The biological limits dictate the population. As long as the adults aren't starving and he pups are showing good weight it means the food source is sufficient and the population will simply continue to grow." 
"It's a tragedy that this debate is dominated by megaphone diplomacy, at a time when fishermen face many challenges within their industry. We need a cohesive approach, an open discussion between all the relevant parties to see how this issue can be managed, but a cull is not the answer," Mr Price said.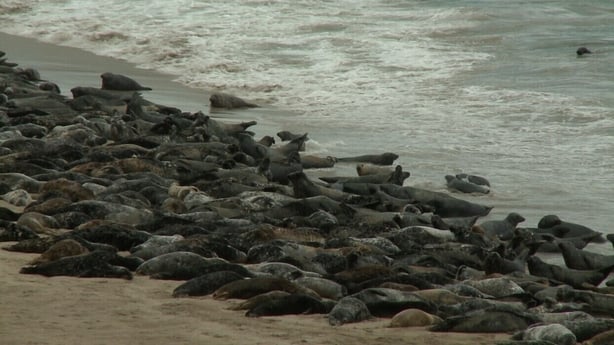 In a statement the Department of Culture Heritage and the Gaeltacht said there are no plans to undertake a seal cull:
"The Department has no plans to undertake a general cull of seals. However, while seals are a protected species under the Wildlife Acts, the Department may issue Section 42 licences to prevent damage by protected species such as seals. Any affected person may apply for such a licence and applications are considered on a case by case basis." 
Grey seals are a protected species and the Blasket is a special area of conservation.
The most recent population estimate for the Blasket grey seal colony refers to the years 2009-2012, where it pointed to a population of up to 1,400 seals. Fishermen claim the population to be at least double that figure.
The Department of Culture Heritage and Gaeltacht says analysis of data collected in recent years will be published later this year.