Comic book lovers have been gathering in Waterford today for the second SuirCon mini comic convention, which attracted some notable names as well as enthusiasts.
The Tower Hotel in the city was the venue for the event, which looks set to become an annual fixture, and had a wide variety of exhibitors and demonstrators.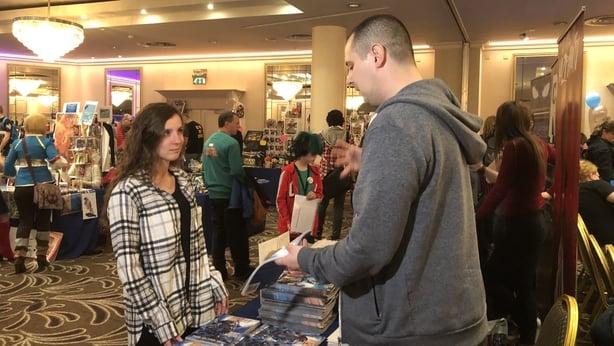 The event was organised by Jonathan and Nicole Sullivan and featured Sam De La Rosa of Spiderman and Venom fame, who brought many examples of his work and posed for photographs with young fans, as well as giving an idea of how he does his work.
Also there was Dave Franchini of Zenescope Entertainment publishers, who outlined how the company takes well-known and loved fairytales and folk tales and turns them into modern fantasy and horror stories.
Waterford Chamber has put its backing behind the event and it has also been slotted into the calendar of Winterval, the seasonal festival that also got under way over the weekend.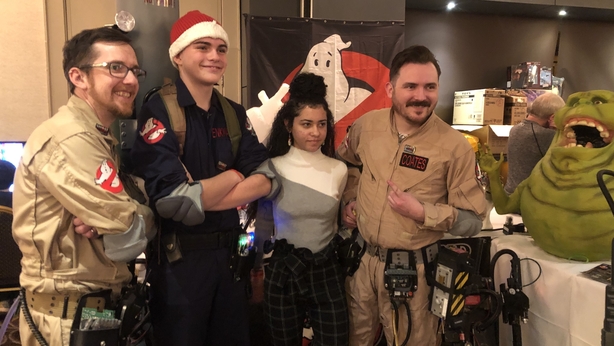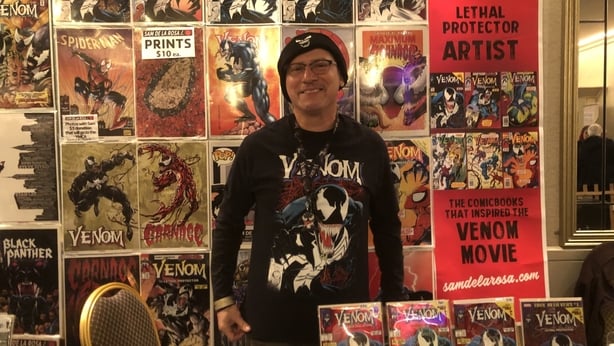 "It's the second year and we're getting more people to come over to Waterford and we'll show Waterford, and show them a good time, and maybe they'll get talking to their friends and other artists and editors that will come over to Waterford," Jonathan Sullivan said. "There's a good buzz around."
Exhibition stands were packed with comic books, old and new, as well as games, costumes, memorabilia, and even birds of prey.
Sam De La Rosa has worked with Marvel comics since the early 1980s and now makes personal appearances at events.
"My favourite credit to this day has been my work on Venom Lethal Protector," he told RTÉ News. "They were the books that were the basis for the movie so I'm most proud of that."
He said that drawing was always something that interested him, as a child. "Once I saw comic books I transitioned over to what I was drawing, which was dinosaurs, because they're cool as a kid, and I started drawing superheroes and that's all that I wanted to do as a little kid."
His latest work is on The White Widow. "It's a new character that's very popular in the States, and I've even seen it in Ireland".
Sam described the Waterford event as "excellent" and said he was glad the community came out to support it. "I'm glad to be here."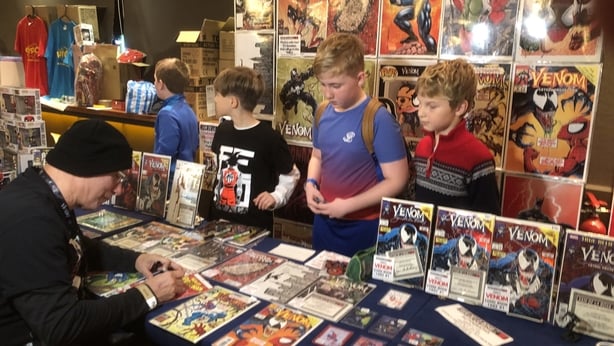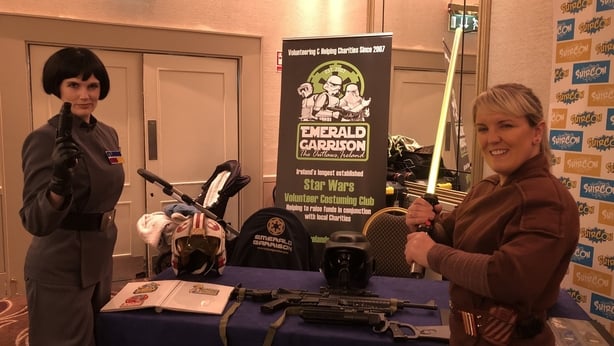 Dave Franchini, who went to work with Zenescope Entertainment publishers as an intern and is now its Executive Editor, was also full of praise for SuirCon.
"I love it. I mean, I'm here in Ireland, and who would have thought I'd get to travel the world doing comic books? It's all positive [here]. That's the cool thing, seeing people's faces light up… It's awesome, to put in that work and see somebody's face and it's something that they'd like to get into."