The Health Service Executive has said "safe levels of nursing" are always adhered to in the psychiatric unit at University Hospital Waterford, but admitted that patients are "offered chairs and blankets" when beds are not available because of over-capacity.
Photographs emerged this week of conditions at the 44-bed unit purporting to show patients lying on the floor and also chairs made up as a temporary bed.
The Psychiatric Nurses' Association said there are currently 50 vacant nursing positions across the Waterford mental health services.
The PNA said working conditions are placing staff under "intolerable pressure" because of overcrowding.
The situation has been building for months, according to PNA industrial relations officer Michael Hayes, "and is now causing intolerable distress to already vulnerable patients and staff alike".
We need your consent to load this rte-player contentWe use rte-player to manage extra content that can set cookies on your device and collect data about your activity. Please review their details and accept them to load the content.Manage Preferences
He called on the HSE to address "under-resourcing and under-staffing" in Waterford as a matter of urgency and said that the PNA's concerns "are falling on deaf ears".
A Mental Health Commission inspection of the unit in Waterford recently reported that the centre was "not clean, hygienic and free from offensive odours," with two "malodorous" toilets, overflowing bins in some toilets; discarded cigarette butts in the sink of a ladies' toilet unit; cobwebs on a skylight; and other issues.
There were eight children admitted to the unit, under the care of the Child and Adolescent Mental Health Services, since July 2018.
But the commission found age-appropriate facilities "were not available" in the unit and not all staff involved in the care of those children had documented and confirmed training in Children First procedures.
According to the PNA, there are ten additional patients admitted to the psychiatry unit, in addition to the 44-bed capacity.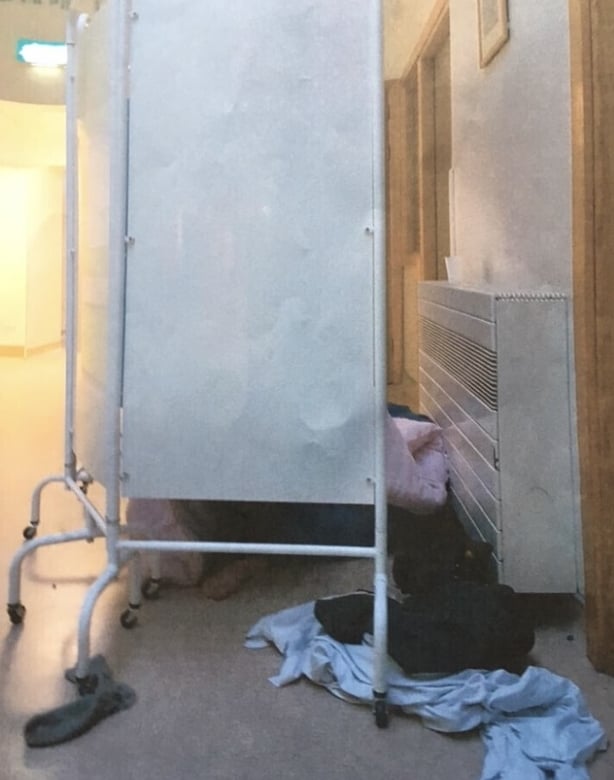 The HSE said in a statement that it was "acknowledged that there can at times be issues of overcapacity" in the department.
"This was particularly the case over the last week where the unit had to deal with an unusually high number of involuntary referrals."
It said that, when overcapacity occurs, increased staffing and "alternative external placement" are deployed.
In relation to comments made by the PNA about increased numbers of assaults in the unit, the HSE said that "assaults by patients can occur in psychiatric units working to full capacity, where there is a high level of acuity among the patient population," but there is "zero tolerance" to violent behaviour.
The HSE said that, where it has not been possible to fill vacant staff posts, rosters are filled by sourcing agency staff or through overtime, and additional staff are brought in when there is over-occupancy of the unit.
It added: "Safe levels are nursing are always adhered to. Recruitment challenges are common across all grades of psychiatric nursing and in medicine and this is a national problem.
"In cases where the number of patients in urgent need of a bed exceeds 44, the priority is to ensure that any additional patients are accommodated in a safe environment while awaiting a bed.
"In some cases, patients will need to wait overnight for a bed in the unit and in such cases every effort will be made to make them as comfortable as possible.
"In these cases, patients may be offered chairs and blankets."
The HSE also said trolleys are not permitted in the psychiatric unit.
The Mental Health Commission said registration of the unit is due to expire in March 2020.
It said there is a meeting scheduled for the coming weeks on whether the centre will be permitted to be re-registered as an approved centre, unless significant improvements made.
Local Sinn Féin councillor John Hearne described the situation as "disgraceful" and called for support for "our nurses and patients" who need dignity in such positions.