It is the country's third largest airport and until recently was on an upward trajectory.
However, Shannon Airport is now in the midst of turbulence.
Last year 1.7 million passengers used the airport. This year, it is likely to be significantly lower.
The grounding of the Boeing 737 Max alone has cost the airport 120,000 passengers, as Norwegian cut its transatlantic routes. And last month Ryanair also announced it was cutting three routes as part of a wider cost-cutting programme.
"We experienced growth from 2013 up to the end of 2018 where we saw passenger numbers in the airport rise by 34%' Mary Considine points out. She's the acting CEO of Shannon Group, the commercial entity responsible for running the State-owned airport.
"We would be confident when we come through the current turbulence that the aviation sector is in that we'll be back on track and we'll see that trajectory growing into the future', Ms Considine assures.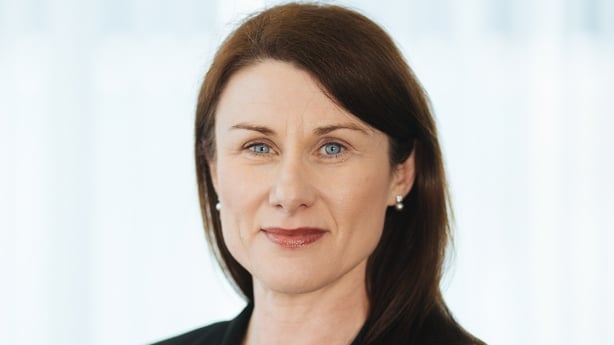 But how does an airport win more routes? "Well, the fundamentals of route development are all about demand, so the more business activity and the more tourism activity you have in the region that creates demand for services," Ms Considine explains.
Dromoland Castle is just 15 minutes from Shannon Airport. General Manager Mark Nolan has been at the helm for 30 years and believes the hotel could grow further with improved connectivity at Shannon.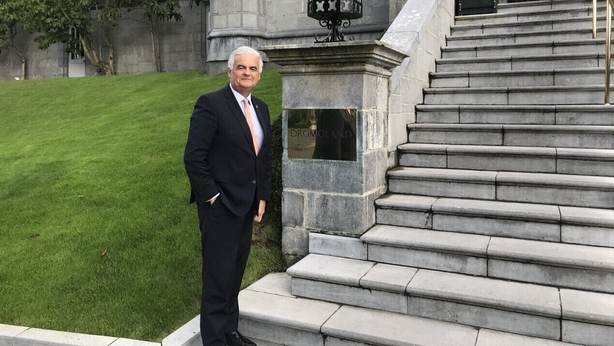 "What we really need to do is get sustainable European connectivity. We have a huge North American base of our business, but we could even grow that and the region could grow that business if we had better European connectivity because a lot of Americans will travel into Europe and backtrack through Dublin and Shannon. Right now we have no real European connectivity."
A recent report by Copenhagen Economics supports that theory. It has found a strong link between aviation policy and economic development. However, the midwest has experienced only half of the national growth in GDP per capita since 2010. The region's population has also stagnated.
Shannon Airport operates severely below its capacity of 4.5 million passengers. From a peak in 2005 of 3.3m passengers, it fell to 1.7m in 2019 and is set to be even less in 2019.
Meanwhile Dublin soars ahead, with 32m passengers in 2018.
On the edge of Co Clare lies the village of Doolin. It's where you'll find Anthony Moloney.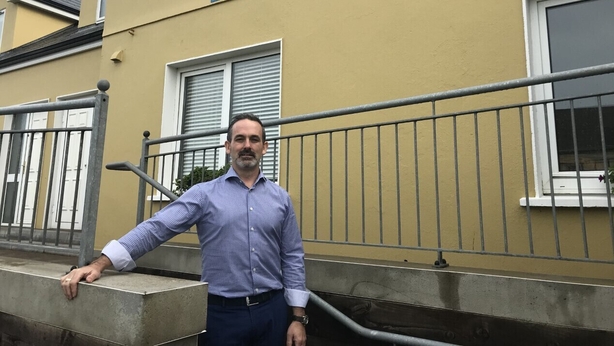 Mr Moloney is preparing to close his family-owned business, the Doolin Hostel in three weeks' time.
Dublin's dominance has led to an increase in "day trips" to the west by tourists staying in the capital. It means west Clare is busy, yet struggling. Buses are everywhere, but long-term stays are not as plentiful as they used to be.
"Take for example last night. All of my guests were from America, so in the next 24 hours they are all going up to Dublin to leave because they couldn't get the flights out. Their first and last day is just about getting into Ireland and staying in Dublin."
It's not that Mr Moloney is not grateful for the day tours, but in his words "for every one job they create, you lose out on twenty others".
Copenhagen Economics has recommended a change in Government policy to support regional airports, in order to achieve balanced economic growth across Ireland.
In order to prove that a new route is viable, many regional airports rely on State support. At least during the initial years.
A new fund of €2.5m has been announced by the Department of Transport for regional airports and ports, to help them support existing routes and secure new ones. It will be made available next year. The intention is for the three-year-fund to increase to €10m in 2022.
Shannon will have to compete with other airports for part of that funding, but it's potentially a chink of light.
At the moment, Heathrow Airport is the only EU hub available to people flying from Shannon. Brexit could reduce this connectivity and so Shannon is hoping to secure connectivity to other European hubs.
Copenhagen Economics believes that new routes to Frankfurt specifically could add €412m in GDP to the midwest. At present, it finds that Shannon Airport is worth €3.6bn to Ireland's overall GDP.
One company relying heavily on Shannon Airport is the financial services firm, Northern Trust, employing 1,400 people.
"Our HQ is in Chicago, so we have a lot of people travelling to and from Chicago; we also have a big office in London and a lot of offices throughout Europe, the Middle East and Africa," says Senior Vice-President Catherine Duffy who remembers the important role Shannon Airport played in its decision to locate in Limerick.
The airport has proved vital in making the midwest an attractive location for Northern Trust employees to locate: "We often say that we have a city job and a country life, Shannon is just 30 minutes up the road, it's very important to keep it going."
Shannon Airport has the largest runway in Ireland, capable of landing a space shuttle. It's also a diversionary airport, facilitating 95 emergency landings just last year. The airport has opened the midwest to the world and even the stars, welcoming the likes of Marilyn Monroe and every US President since JFK.
Shannon Airport has shaped the midwest. It's future will inevitably do the very same.