A protest has taken place in Limerick city in opposition to the decision to grant permission to Irish Cement to burn tyres and other types of solid waste at its plant in Mungret in Co Limerick.
The Environmental Protection Agency's granted a licence to the company last month.
The company had initiated a €10 million plan to burn this type of waste at high heat to enable it to move away from using fossil fuels at the plant, and to secure its future where 80 people are employed.
They claimed the burning of these solid fuels at such high temperatures would have a negligible impact on the environment.
The decision to grant the licence is subject to appeal, which must be lodged over the next 28 days.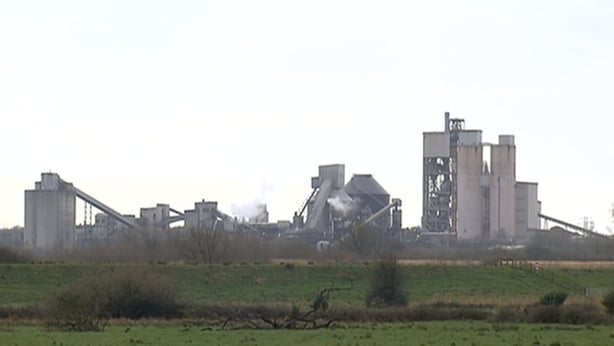 The plan had been vigorously opposed by local groups in the area, which is a large suburban area on the outskirts of Limerick City.
Campaigners have said they want the EPA to hold an oral hearing.
Some of the crowd who attended a protest march today in Limerick against the EPA's decision to grant a licence to Irish Cement to burn "alternative fuels" at its Mungret plant pic.twitter.com/JjGqx3zD46

— Conor Kane (@ConorKane0909) October 5, 2019
They have vowed to go to the High Court if the decision is not overturned.
The rally began in heavy rain at City Hall in Limerick before participants marched along the city centre.
They then returned to City Hall, where they have been addressed by a number of speakers and organisers.