An estimated 3,000 people and several corporate, voluntary and political organisations have taken part in a lively and very colourful Limerick Pride parade.
The annual parade marked its 12th year this year, with the Limerick GAA County Board taking part for the first time.
The parade travelled through the city's O'Connell and Henry streets before culminating with a free family fun day at the Hunt Museum on the Shannon river quayside.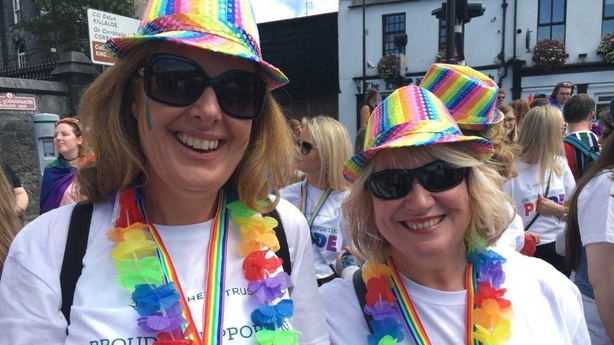 Its hashtag this year is #LimerickWorldPride to reinforce its theme of campaigning for human rights for all, in particular for the rights of LGBT individuals who continue to be persecuted in some countries throughout the world for their beliefs and sexual orientation.
It also marks the culmination of a week of Pride events in the city.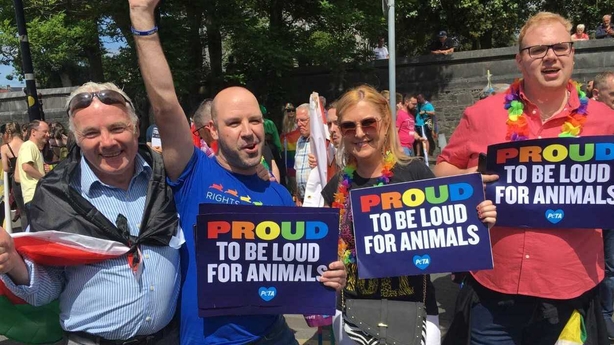 Richard Anthony Danilevics of the 'I Love Limerick' website and communications company, who has been grand marshal for two parades in 2011 and 2018, said the Limerick Pride parade and week of events have marked a number of campaigning milestones, including marriage equality in 2015 and the continued pursuit of equal rights for all LGBT groups including the rights to have children and inheritance rights.
He said the visibility of Pride parades was important so that the campaign for those rights was ongoing, for all those who still suffer from homophobia here at home and abroad.
Limerick #Pride parade: 'This is about human rights for everybody' | https://t.co/Ad634eOUQL pic.twitter.com/MP6zEaMDJh

— RTÉ News (@rtenews) July 13, 2019
The Grand Marshall of the parade was Moninne Griffith, of the 'Belong to Youth services' group, which played an active role in the marriage equality campaign in 2015.
She said the Pride parade is about celebrating how far we have come here, celebrating the milestones like marriage equality and gender recognition, but also recognising that we still have a lot of work to do to ensure LGBT people in Limerick and the rest of Ireland feel visible, valued and included.