Amputee soccer is a relatively new sport in Ireland but for those who take part it can be life changing, and with a national amputee football league now in place since last year, clubs here are on the look-out for new players.
Cork City FC Amputee player and Ireland International David Saunders says the sport isn't a "coffee morning for amputees".
"The soccer is played at a very high level. It's an opportunity to get back involved in sport in a meaningful way which is very good for body, mind and everything else," he said.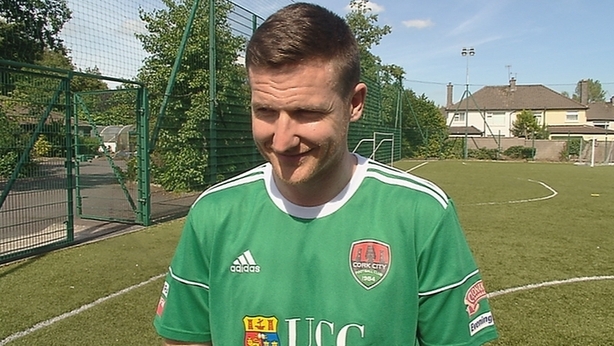 The Kerry man developed a form a bone cancer when he was 11 years old and had to have his left leg amputated. That was 25 years ago. Sport was always a huge part of his identity prior to losing his leg.
Gaelic football is in his background, as his father played for Kerry. The primary school teacher represented his county in athletics at a very young age and played football with his parish club Rathmore.
"You lose a limb but you also lose a big part of who you are so it is just about trying to find yourself again.
"Some of the guys have been involved in various accidents, some like myself have had cancer and it is a great means of just putting all that behind you, of getting involved in something that you are passionate about again."
The Irish Amputee Football Association (IAFA) was set up in April 2011 and last year a national amputee football league was launched with Cork City FC the inaugural winners.
Three League of Ireland clubs currently field amputee sides - Cork City FC, Bohemians FC & Shamrock Rovers FC.
While numbers are small, the FAI is hoping the launch of a national amputee football league will encourage other clubs and new players to come on board.
Among those who recently took up the game is Midleton man Fergal Duffy, who was born without a left hand.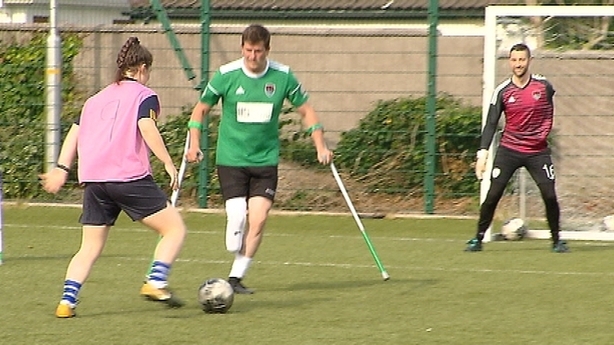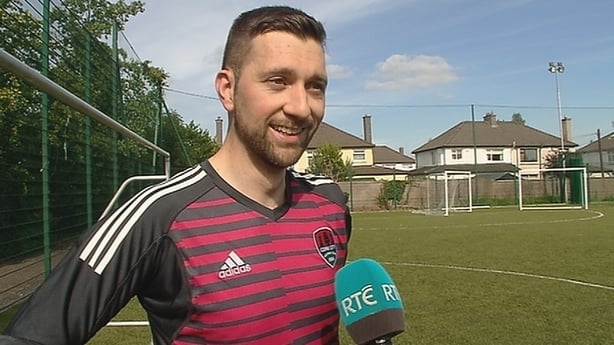 He already plays Gaelic football and hurling at a high level for his home club.
The soccer goalie says he took to the game like a duck to water and last year found himself playing at the Amputee Football World Cup in Mexico for Ireland.
"If there is anybody out there - a goalie or an outfield player - all you have to do is come watch us training, come to a match and hopefully you will get hooked as well!"
This is just one of several social inclusion projects run by Cork City FC under the FAI-sponsored #MoreThanAClub initiative.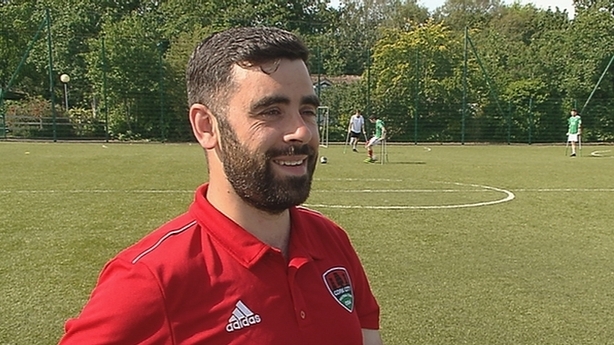 Cork City FC Amputee Team Manager Chris McDermott says a lot of people have pre-conceived ideas about what amputee football is but when they come along and watch it, they are blown away by the pace, skill and sheer athleticism of it.
And it is good fun too.