A substantial collection of papers documenting the names and activities of republican volunteers in Co Clare during the revolutionary period from 1916 to 1924 has been discovered.
The hoard, including photographs, maps and medals from the War of Independence, was set to be thrown into a skip following the sale of a house in Kilrush only to be saved by the local historical society.
The papers were the property of Kilrush-based Joe Barrett, who was commander of the Mid Clare Brigade of the IRA during the War of Independence and the Civil War.
Among the collection are photographs of Mr Barrett and members of his family with Éamon de Valera.
There is also a photograph of Mr de Valera with aviator Charles Lindberg, which has Mr Lindberg's signature.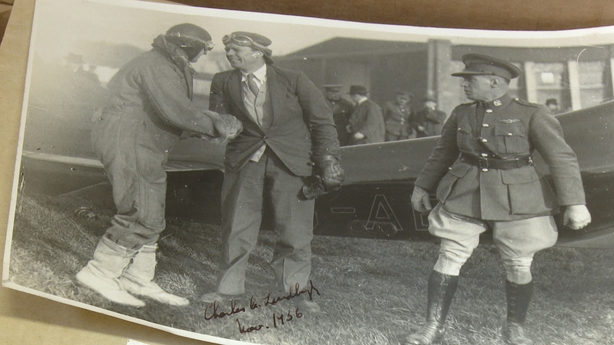 The papers list the names of both men and women in each volunteer brigade in Mr Barrett's command in Co Clare.
There are handwritten notes from the volunteers documenting their activities.
There are also documents from IRA headquarters in Dublin providing a list of individuals who were to be targeted in the event of any anti-Treaty prisoners of war being executed. The list includes senators.
The collection also includes instructions on code reading and code words that were to be used by the volunteers.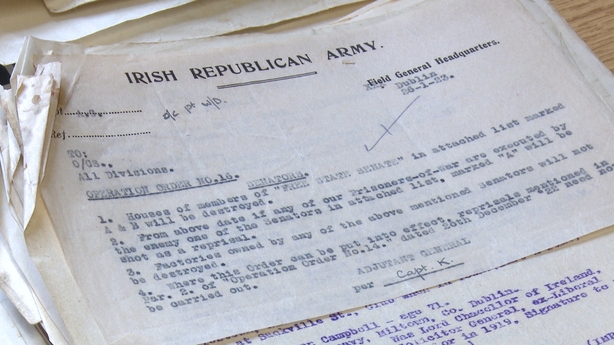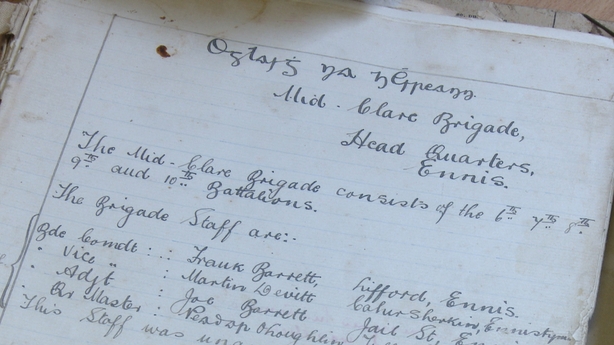 The hoard was in 14 boxes in the attic of the house and was due to be dumped.
A member of the public notified members of the Kilrush Historical Society, who immediately removed the boxes.
Paddy Waldron from the Kilrush Historical Society said that it was amazed at the find.
Dr Paul O'Brien, author and historian at Mary Immaculate College in Limerick, said the documents were of significant historical value as they provide a detailed account of members of the IRA and their activities in Co Clare during the revolutionary period.
The collection is to be donated to a public library where it is expected to be digitised and made available online.