One of the most popular visitor and heritage sites in the country, Bunratty Castle and Folk Park in Co Clare, is to undergo a major €8m revamp which will transform the visitor experience at the 15th century castle.
It is the biggest investment at the site since it opened in 1963. It was recently named Irish visitor attraction of the year, with 400,000 tourists coming to see it last year.
The biggest part of the project is the construction of the first ever 4D 270-degree visitor experience, into which the visitor will be immersed with a digital pictorial storytelling journey, outlining the history of the castle and its grounds.
The castle itself and the 25 traditional houses in the park are also to be upgraded, as well as improved landscaping and new creative play and navigation elements.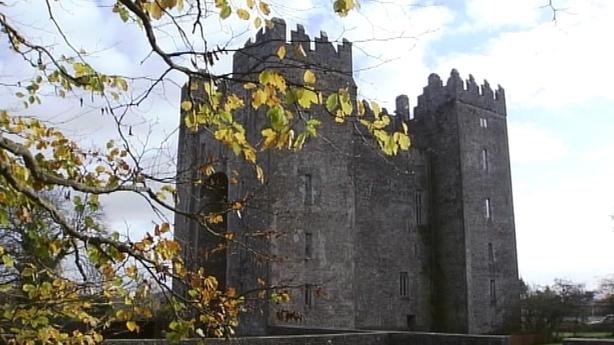 Historical data from the National Folklore archive at UCD and the Glucksman Library at University of Limerick is being sourced to ensure the historical integrity of the site is maintained and enhanced.
To add to its attractions and to increase dwell times for tourists and local families in Co Clare, Ireland's largest Butterfly House is planned for the Regency Walled Garden located at the opposite end of the park.
Shannon Heritage MD Niall O'Callaghan said the aim of the investment at their flagship heritage project is to significantly increase visitors to the region and to Ireland.
It is a hugely exciting transformational project which will significantly enhance the storytelling, visitor interpretation and overall immersive experience of 800 years of history, he said, as well as boost a major attraction along the Wild Atlantic Way.
Shannon Heritage, which is part of the wider Shannon Group that runs the airport and Shannon commercial properties, also manages seven of the busiest visitor attractions in the country, including King John's Castle, Craggaunowen, Malahide Castle, the GPO Witness History Visitor Centre, and Newbridge House & Farm in Donabate, and four evening entertainment attractions, which last year attracted almost 925,000 visitors.
Planning permission for the major investment has now been lodged with Clare County Council and Shannon Heritage is seeking funds for the project from Fáilte Ireland. It is envisaged that construction on the project will begin in 2020, and be ready for the busy tourist season in 2021.