Ireland's earliest St Patrick's Day parade has taken place in An Daingean (Dingle), Co Kerry. Led by the town's fife and drum band, the parade began at 6am.
The tradition dates back to the Land War of the 1880s, when marching was banned between sunrise and sunset.
The evocative sounds of the fife & drum echoing through the dark streets of Dingle - Ireland's earliest St. Patrick's Day parade 6am

Tradition dates to the Land War of 1880s when marching was banned between sunrise and sunset, so the people of Dingle came out before daybreak. pic.twitter.com/kLpjOL2wGk

— Seán Mac an tSíthigh (@Buailtin) March 17, 2019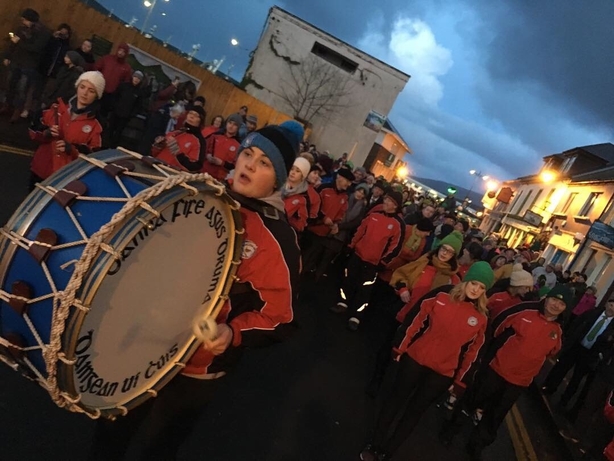 In order to defy the authorities and honour the patron saint, the people of Dingle decided to have their parade before daybreak. The tradition has continued ever since.
The Dingle Fife and Drum band led a crowd of about 300 people on a circuit of the west Kerry town. Unlike previous years the weather was kind and the early-risers enjoyed the evocative sounds of the band echoing through streets still cloaked in darkness.
As day broke the marchers made their way to St Mary's Church where Mass was celebrated.