A community in Co Kerry has set up its own voluntary transport service in an effort to tackle rural isolation.
The pilot scheme - called LIFT - is being provided free of charge in the parishes of Keel and Castlemaine.
The initiative is operated by six volunteer drivers who live in the area.
Users can call the service if they would like to go to one of the local pubs, visit neighbours or attend other social gatherings.
A 05 Citroen car has been donated by a local garage.
Each driver is on-call one night a week, from 7pm until midnight, and the service is available from Sunday to Thursday.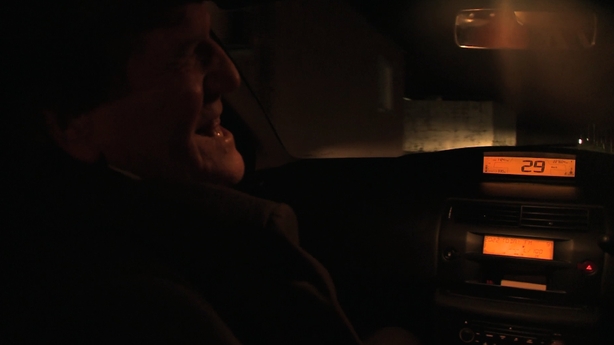 It ceases during the weekend as local taxis operate in the area on Friday and Saturday nights.
Publican Willie Murphy says the new service is hugely important for the elderly in the parish and people living alone.
"Rural isolation and drink-driving laws hits places like this hard. This gives people back their sense of independence. They can come out relax, have a drink, meet friends and have peace of mind that they'll get home safely," Mr Murphy said.
Timmy O'Connor, an elderly man who lives alone on the slopes of Sliabh Mis, says the service gives him tremendous freedom.
"I have great neighbours near me who always look after me and give me a lift whenever I need it. They're great. But I don't like to be bothering them all the time. This service is mighty altogether. You just ring the LIFT and they're outside your door within a few minutes. I'm a lucky divil to have it. I hope it lasts," he said.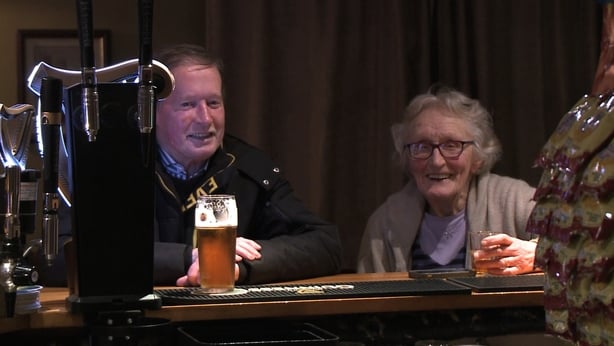 Organisers of the scheme believe it can be run at a cost of just €9,000 for the year. This covers costs such as insurance, fuel, road tax and phone.
Local Fine Gael TD Brendan Griffin has made a personal contribution to the initial running costs of the pilot scheme, but it is hoped long-term funding can eventually be secured based on the success of it so far.
"This is working really well for us. It's a low-cost community-based model and I think a similar scheme can work in other rural areas across Ireland," Mr Griffin said.
"The scheme has been operating for just seven nights so far and already we have provided 80 lifts to people in a small rural parish," he added.
Those behind the scheme say the flexibility is a step beyond existing community transport services operating elsewhere in the county.
A Department of Transport-funded bus service was abandoned in Listowel last year due to lack of use.
Philip Griffin, one of the volunteer drivers, says the LIFT model is more suited to a rural community's requirements.
"The beauty of this is that it is so flexible because it's a car. It's not based on a route and timetable and doesn't need to be pre-booked. Users can request a lift whenever they want it, wherever they want it. We will be at their door within minutes," he said.
The group says a report will be submitted to the Department of Transport and the National Transport Authority next month with a view to having it developed as a national project.