A presentation has been made to the Mayor of Limerick in honour of the late musician Dolores O'Riordan.
Tomorrow marks the first anniversary of the death of The Cranberries lead singer, who died suddenly in London at the age of 46.
Today, Cllr James Collins was presented with a poster from one of Dolores O'Riordan's early gigs in her native Limerick, as well as a black and white photograph from the start of The Cranberries career.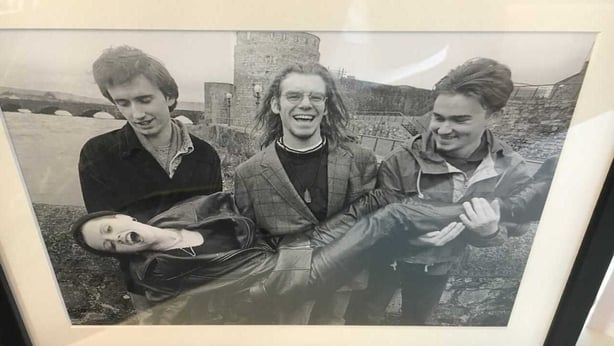 The presentation was made by Nicky Woulfe, who established the Music Memories and Memorabilia collection in Limerick.
Cllr Collins said he was delighted to receive the images, which he said were a fitting tribute to Ms O'Riordan to mark the first anniversary of her death.
He said: "We here in Limerick are so proud of The Cranberries and all they achieved as international stars. But despite the magnitude of their success they never forgot their home place.
"And while we are all saddened by Dolores's death, her great gift of music will live on for many generations."