A €27m fund has been created to upgrade flood defences at Shannon town, the airport and the industrial zone in Co Clare.
The town, the airport and the industrial zone all lie along the Shannon estuary.
They are bordered by embankments, none of which are constructed to modern engineering standards, and which could not protect against the one in 200-year tidal flood event.
A technical examination of the embankments has identified weaknesses that have proved vulnerable to flooding in both 2009 and 2014, when parts of the airport lands and the Shannon golf course were flooded.
Work is to get under way now to raise and widen the embankments, as well as boosting the front and back faces and crests of both the town and airport embankments.
It has also been agreed that a joint approach will now be taken to the flood defence work by the OPW, the Airport Authority and Clare County Council, which had separate responsibilities for the embankments up to now.
Mayor of Shannon Cllr Gerry Flynn said the people of the town were impatient for the work to start.
He said they felt the embankments were not doing the job they were created for, and residents felt vulnerable.
In addition, many householders were facing insurance problems as properties in Shannon were seen as "at risk properties".
Minister of State at the Office of Public Works Kevin 'Boxer' Moran  said the fund was a significant one, as the residents and businesses of Shannon had suffered greatly over the years with vulnerability to flooding.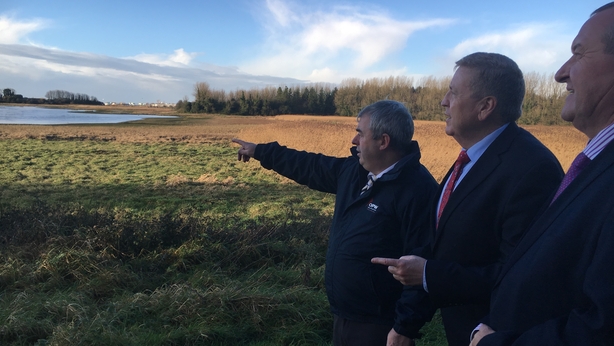 He said that flooding can cause devastation to communities and businesses in towns such as Shannon.
The minister said it can also pose enormous risks to critical regional and national infrastructure such as Shannon Airport.
The project is one of more than 50 flood relief schemes across the country, costing more than €1bn, to protect communities from river and coastal flooding over the next ten years.
It is part of the Government's 2040 National Development Plan.
The work on the Shannon town flood defences also means that Clare County Council can now go ahead with building 21 social houses at lands close to the embankments at Shannon.
Construction has been stalled as a result of the uncertainty over the flood risk.