A glass memorial in Co Clare which commemorates local people who died in the First World War has been damaged in an "act of vandalism".
The glass structure, which is worth €70,000 and is located opposite the Glór Theatre in Ennis, lists the names of those who died from the area in WWI.
It was erected on 11 November 2016 to mark Armistice Day, after years of fundraising in the town.
Cllr Mary Howard, a former Mayor of Ennis who was involved in the fundraising committee for the memorial, said she was "so angry" and "incensed" to discover the serious structural damage.
It has caused sadness to so many who have gathered each year to remember their dead, she said.
The Fine Gael councillor said the damage seems to have been caused by a hammer or blunt object.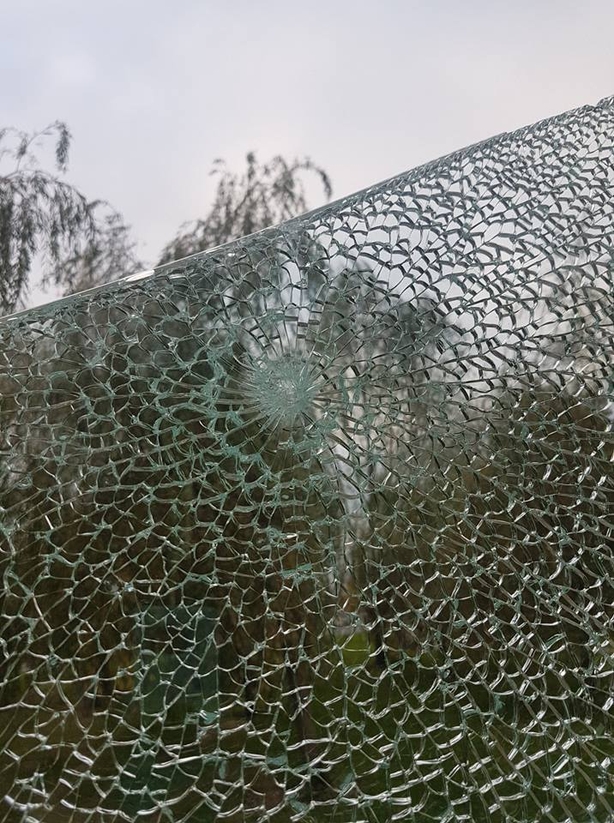 The memorial also become an important part of the town's heritage, where wreaths had been placed each year.
The behaviour is "unacceptable", said Cllr Howard, as "the memorial means so much to so many and has become an integral part of the built heritage" of Ennis.
The former mayor has made a complaint to the gardaí in Ennis who are investigating the incident.