Some of Ireland's leading children's writers and illustrators are taking part in "The Big Picture" project at Gaelscoil Mhainistir Na Corann in Cork which began this morning.
Today each of the 500 pupils will get a chance to draw with these artists who are under the stewardship of Laureate na nÓg, PJ Lynch.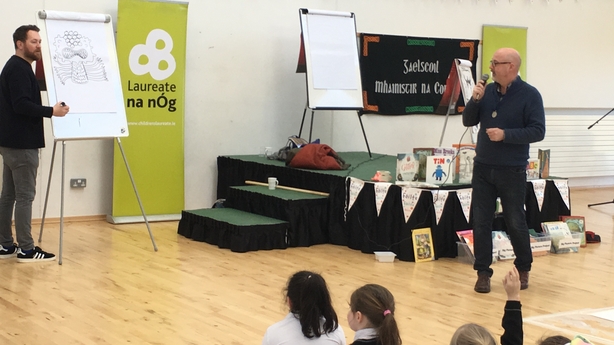 Over the weekend the six artists will draw murals on the schools main indoor walls and they will be revealed to the pupils on Monday morning.
The other artists and writers taking part are :
Marie-Louise Fitzpatrick
Niamh Sharkey
Chris Judge
Lauren O'Neill
Michael Emberley