The public's assistance is being sought in an effort to establish how a primate's arm ended up on a beach in Co Clare.
The limb was discovered by a member of the public on Farrihy beach in Kilkee last week.
It was initially thought to be a human limb and gardaí were alerted. However, following analysis, it was discovered that the limb was of animal origin.
It was then believed that the limb belonged to a large primate such as a chimpanzee or gorilla, but some experts have since suggested it could be from a seal.
The limb has been handed over to Clare County Council Dog Warden Frankie Coote, who said it was a highly unusual discovery in Ireland.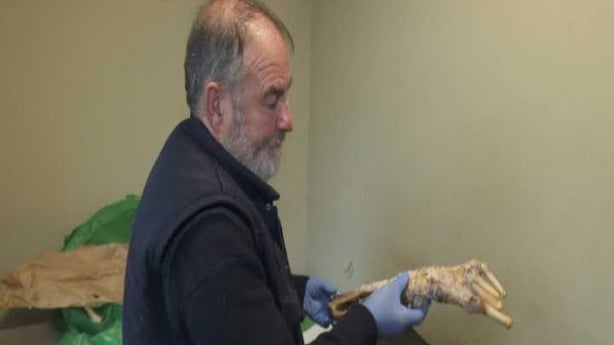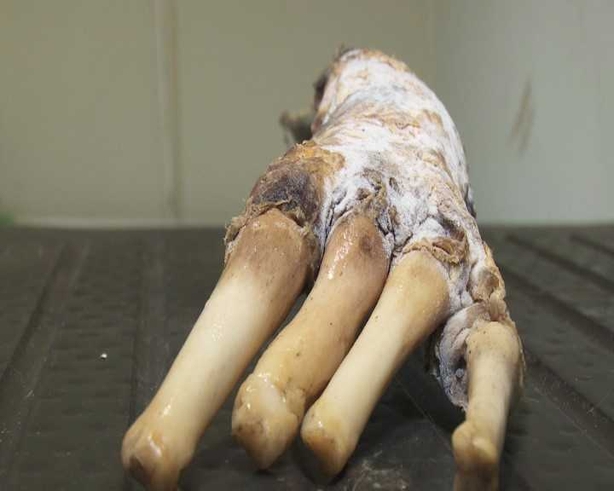 Mr Coote is seeking any information from the public in an effort to unravel the mystery of how it ended up on a west Clare beach.
Speaking on RTÉ's News At One, he said: "From Kilkee side out, I think the next land you meet from there is America so I don't know, I really haven't a clue.
"We're used to getting calls where farm animals wash up or a dog, a seal or anything like that, but this is an unusual one.
"It'd be nice to get to the bottom of it and know exactly what it is and where it may have come from."