A Bord Pleanála oral hearing has begun to hear submissions regarding plans by Irish Cement to use alternative fuels for energy in its plant in Limerick.
The company is seeking to move away from using fossil fuels as a main source of material in its cement kiln in Mungret to using alternative recovered waste and tyres.
A number of local residents and members from action group Limerick Against Pollution held a protest outside the hearing.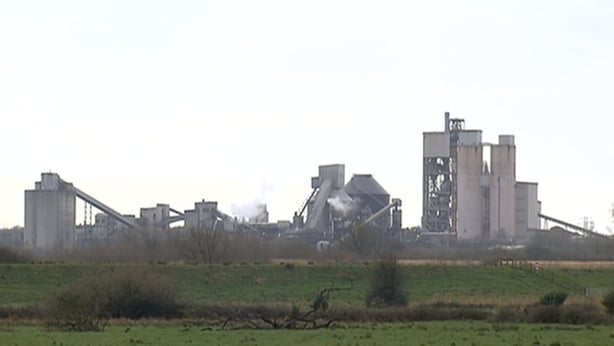 LAP spokesman Tim Hourigan said that residents were concerned about the possible release of toxins from the proposed process and that they were opposed to it going ahead.
Representatives from Irish Cement told the hearing that the proposal would improve the long-term viability of the plant as well as help to reduce carbon dioxide emissions and the reliance on imported fossil fuels.
The hearing was also attended by businessman JP McManus, who said he was "concerned" about the plans.
The hearing is expected to last until the end of the week.