A "significant rockfall" has occurred on Sceilg Mhichíl, according to the Office of Public Works.
The rockfall was discovered last Friday when staff at the OPW arrived at the island to carry out pre-season maintenance works and safety checks. The island is due to open for visitors next month.
The debris was discovered on the island's Lighthouse Road, near accommodation huts on the island which are used during the summer months by the OPW's conservation staff.
The OPW said that the area where the debris fell "is not directly accessible normally by visitors".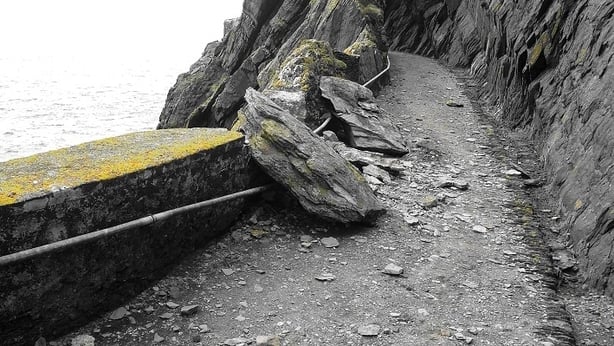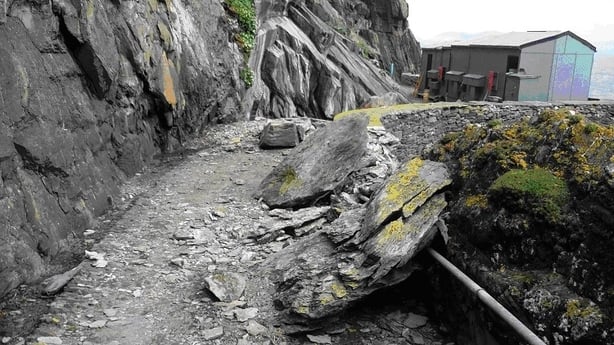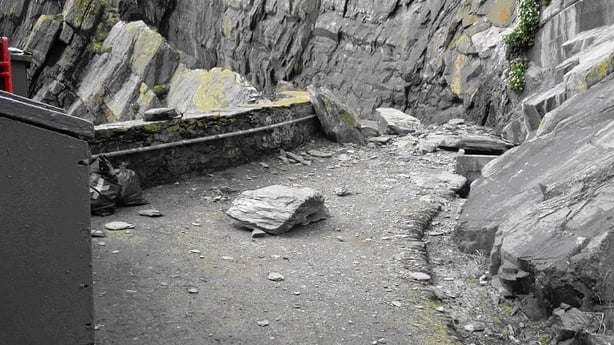 Grellan Rourke, OPW's Senior Conservation Architect for the island described the development as "deeply worrying".
"Some of the material is very large and would definitely have caused severe damage to the structures had they been hit directly. It's quite clear that, had these rocks come down directly on top of the huts, there would have been a significant threat to anyone inside," she said.
The OPW said a detailed examination of the slopes concerned will be carried out.
It also said that it is too early to speculate if the rockfall will have an impact on the opening date of the island for visitors.