The Catholic Primate of All Ireland has said he would be disappointed if the religious congregations were scapegoated for their role in mother-and-baby homes.
Speaking on RTÉ this Week programme, Archbishop Eamon Martin said: "They were commissioned by the State and local authorities, county councils and expected to intervene when the rest of society had basically banished these mothers.
"They found themselves in the frontline."
Dr Martin said there was "clear evidence that the day-to-day running of these institutions was very harsh," but he said they were subject to inspection and oversight by the State.
"As soon as women and children went into these places, society didn't seem to want to know any more, be they living or dead.
"If it's just, proportionate and if it's in account of the findings of the commission, I do feel the church needs to do reparation for this. I accept that," he said.
In relation to a redress scheme, Dr Martin said: "I think we can show our apologies are sincere by being willing to contribute in any way we can.
"Minister O'Gorman has asked for the church to make a contribution to whatever restorative scheme is put in place.
"I do think religious congregations will be willing to play their part generously."
---
Listen back to the Archbishop's interview on RTÉ's This Week
We need your consent to load this rte-player contentWe use rte-player to manage extra content that can set cookies on your device and collect data about your activity. Please review their details and accept them to load the content.Manage Preferences
---
Read more mother-and-baby homes stories
---
The archbishop said he and a lot of people in the church were feeling a "very deep sadness" at hearing the testimonies of mother-and-baby homes survivors.
"We are shamed, really, to realise and think of the number of vulnerable women and their unborn children and then their infants who were stigmatised and shamed and excluded from their homes and families.
"Essentially they were banished by society with all of their rights largely ignored by everyone," he said.
Asked why no members of orders could explain where babies were buried, Archbishop Martin said: "I think we are dealing with people who society did not care about and forgot.
"I do know the sisters said they commissioned researchers and historians to try to locate for definite with evidence where people were buried.
"I would ask anyone who knows anything about the burial of these dear children to come forward so their graves can be identified and appropriately marked."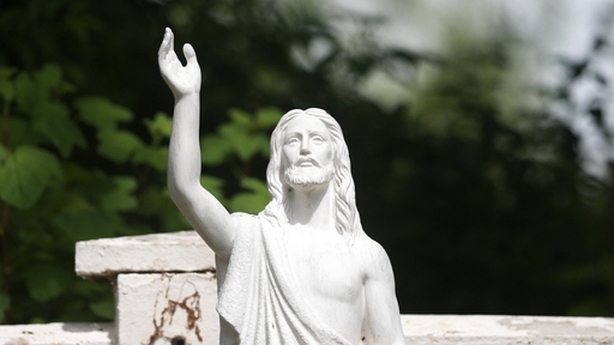 The Adoption and Tracing bill, giving survivors the homes access to birth records, will be progressed at "full speed", according to Green Party leader Eamon Ryan.
Speaking on the same programme, he suggested that the widest possible access to personal information will be granted, saying he is "convinced that using good GDPR principles" the Government can advance the laws.
"Everyone does have or should have to the greater extent possible access to their records," he said adding that the period of shame and tragedy can never be forgotten.
"We can in some way help by making sure all the records are available for everyone to the greatest extent possible."
He said the ability of pharmaceutical companies, who used children born in these institutions for vaccine trials, and others to contribute to a redress fund, will be considered by officials.
Meanwhile, Fine Gael Senator and Leader of the Seanad Regina Doherty described the mother-and-baby homes report as "callous" and called for it to be independently reviewed.
Speaking on RTÉ's Weekend on One, she said: "It's not good enough to stand alone as the nation's response to generations of women who were mistreated at the hands of the church and the State."
Ms Doherty said the report has compounded years and years of hurt and has done women a huge disservice.
Meanwhile, a spokesperson for the Minister for Children said it was a matter for the members of the commission whether they make public statements about the report's findings.
Following calls for the members to hold a press conference or to answer questions publicly, the spokesperson for Minister Roderic O'Gorman said that would be a matter for the individual members themselves.
Elsewhere, Independent TD Catherine Connolly said the "more she reads the report the more upset I get".
Speaking on #rtetwip today @catherinegalway says the #motherandbabyhomes report "is not a scholarly piece of research". Rebroadcast tonight on @rtenews at 22:00 and at 23:20 on @rteone. #rtepolitics. pic.twitter.com/SeS336RH1H

— The Week in Politics (@rtetwip) January 17, 2021
Speaking on RTÉ's the Week in Politics, she disagreed with former president Mary McAleese's description of the commission's findings as a "scholarly piece of work".
She said: "I see absolutely no evidence of that. It makes conclusions that have no connection with the evidence given."
Ms Connolly called for the babies buried in Tuam to be "exhumed and examined so we can find out their identity and cause of death".
She also called for a "full and comprehensive debate in the Dáil" and the urgent enacting of legislation so survivors can have access to their birth certificates.