Researchers from Dublin City University and Trinity College Dublin are recruiting volunteers for a project which aims to increase the reporting of landslides on Ireland's east coast.
The ACCOMPLISH project is looking for people who visit the coastlines of Dublin, Wicklow and Wexford to provide better reporting of landslides when they occur.
It is hoped that data gathered during the project will be used to improve the management of the coast as it is impacted by climate change.
Dr Niamh Cullen, Assistant Professor in Climate Change and Environmental Sustainability at DCU and the project's principal investigator, said: "We want to increase the reporting of coastal landslides through public engagement and participation. We are looking for volunteers who live, walk, run, swim, sail, cycle or just visit the coastline to take part."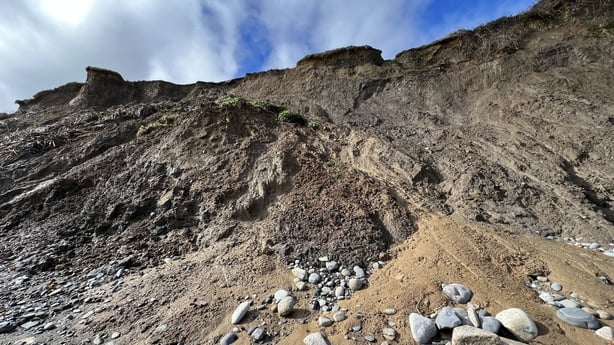 According to the Geological Society of Ireland, which is funding the ACCOMPLISH project, the term landslide describes "a wide variety of processes that result in the downward and outward movement of materials under the force of gravity."
They occur all over the world and can cause major destruction and loss of life in extreme circumstances.
In Ireland, a national landslides database holds almost 3,000 events, but very few came from the coast.
"We know from the data that many landslides occurring inland are triggered by heavy or intense rainfall," Dr Cullen explained. "One of the climate predictions for Ireland is that these heavy rainfall events are expected to increase so, theoretically, we would expect to see an increase in the number of landslides.
"The problem we have is that the landslides database only has a small percentage of coastal landslides records. We just don't have the same kind of data we have for inland landslides. We want to increase the number of landslides in the database so we can look at the weather conditions associated with the landslide, and then we can start to think about how coastal landslides might be impacted in the future by climate change.
"In order to manage our coastlines, or to predict how they are going to respond to climate change, we need to understand what is happening now. We need more data and we need better data. We need to know when landslides happen and where they happen, so that we can use that data to make better coastal management decisions in the future."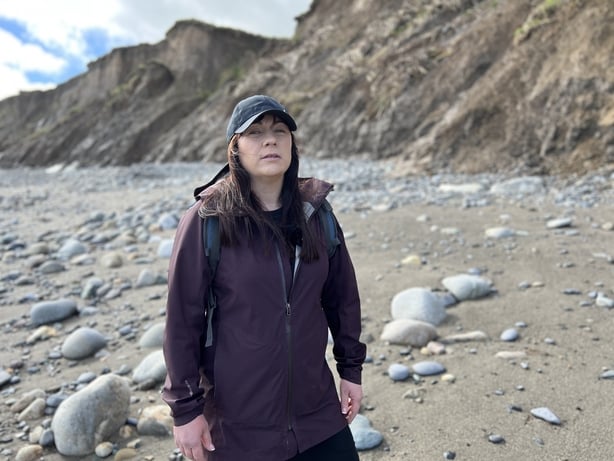 Project volunteers will be given training on how to identify and report a landslide.
"Our very first volunteer was a member of the East Coast Sea Kayaking Club," Dr Cullen said. "She was out kayaking around Dalkey Head and she spotted a landslide. She took a photograph of it and sent it on to us. That's a record of a landslide that we probably wouldn't have had before."
Dr Cullen points out several other landslides during a walk along a stretch of the coast between Shankill and Bray.
"You can already see there's evidence along this coastline where some of the infrastructure on the cliffs - sea walls and walkways - have actually collapsed with the cliff.
"In time, we will see this cliff encroach backwards and start to impact more on the people and the infrastructure just behind the cliff line.
"Citizens can play a critical role in the scientific process. They can inform policy and management decisions through participation in projects like this. It's these small acts by lots of people that is going to make a difference when it comes to climate change. Everyone needs to do their bit."
If you are interested in volunteering, you can sign up via the ACCOMPLISH Project website or by emailing accomplish.project@gmail.com
For more stories on the people and projects responding in real-time to the climate and biodiversity crises, check out our 'Climate Heroes' series of reports.