Cultural diversity with a culinary theme will be celebrated in Kilkenny from next month, with a series of events highlighting different foods and traditions.
The Global Kitchen festival will start on 1 April and continue with a number of pop-up events over subsequent months, highlighting diversity among different communities, following similar food showcases last year.
The first will be an Irish-themed café in Kilkenny's Home Rule Club and will be followed by various celebrations organised by the Kilkenny Leadership Partnership.
According to Martin Rafter of the partnership, the Global Kitchen series has been instrumental in helping people from many international communities feel welcome in Kilkenny.
"Pop-up Ukrainian Borscht cafés held by newly-arrived Ukrainians during last year's Savour and Yulefest festivals in the city were so popular it has spurred this year's extended programme of café events," he said.
"We have an Irish-themed café on 1 April to showcase our most traditional dishes to communities from across the globe, who have made Kilkenny their new home."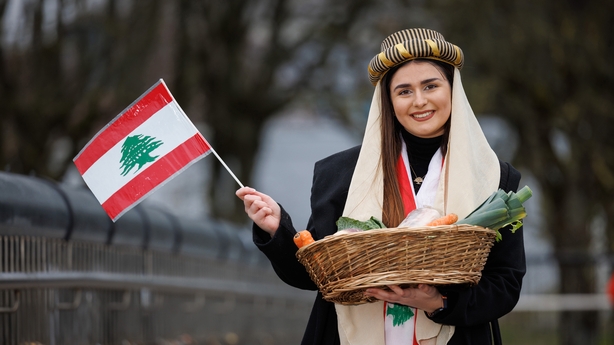 Others in the coming months will be a Lebanese cafe, Malaysian café, an event for the Polska Eire festival in June, a Bangladeshi café in August and a café for Romanian National Day in November.
Many of the Ukrainians who worked during the Borscht Cafés last year will support the new pop ups.
"This is a great way to promote integration between various communities," Mr Rafter said.
"All of these events provide a meeting place for new arrivals and longer-established members of our communities. They offer an opportunity for Irish people to meet and interact with newer arrivals.
"Food is an integral part of all culture and provides an ideal platform to exchange ideas and gain increased understanding of each other."
Liliia Svyrydenko from Ukraine, who came to Ireland last summer, said being involved was "a great way to help us get to know people in Kilkenny and for us to show our food and our culture".