The mother of a five-year-old autistic child said she is in a "desperately difficult" situation due to the lack of a school bus place for her daughter.
Débora Commins lives with her husband Diarmuid and their two young children in Graiguecullen, Co Carlow.
One month ago, five-year-old Niamh started Junior Infants at Queen of the Universe national school in Muine Bheag, which has a special ASD (Autistic Spectrum Disorder) Unit.
This involves a daily journey of almost 80km - 18km there and back in the morning with a return trip in the afternoon - around 400km a week.
However, the family has so far been unable to secure a school bus place for Niamh and this has led to a "desperately difficult" situation as they do not own a car.
Ms Commins explained: "We cannot afford our own car.
"My mother-in-law has kindly loaned us her car to make the daily journey to Bagnelstown [Muine Bheag] – so obviously I paid to go on her insurance and then the costs of petrol are huge.
"We spend €65 a week at least - so that's over €250 every month on fuel. It's a huge amount of money."
She added: "I am also unable to get a part-time job as I spend so much time on the road - it takes at least 45 minutes there and back to Niamh's school and I do that twice a day."
Youngest daughter Sadhbh, aged four, attends a local pre-school so the family also has to organise drop-off and collection for her - and this posed another problem.
"Niamh had to be collected at 12 noon during her first two weeks in Junior Infants, the same time as Sadhbh finishes pre-school.
"So my husband had to take time off work to collect our four-year-old as I could not be in two places at once - and that also cost us money."
Last May, Ms Commins applied for a school bus slot through the School Transport Scheme (STS) for children with Special Educational Needs.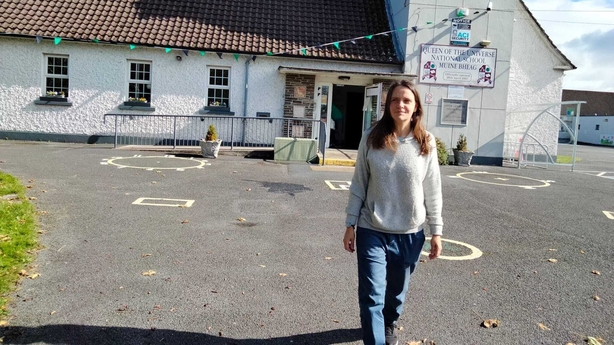 It followed a tough period trying to ensure Niamh had secured a place in a school that catered for her special needs.
"It was very difficult to find her a space anywhere, we applied to at least 12 different primary schools," her mother told RTÉ News.
"We wanted a school that could cater for the specific needs of our daughter - and Queen of the Universe was definitely the best option for her."
However, her local Special Education Needs Organiser's office (SENO) told her the application for transport to Queen of the Universe could not be processed as there were schools closer to home that Niamh could attend.
Ms Commins explained that, by that time, these schools could only offer her daughter a space in a mainstream classroom and not an ASD unit.
She appealed the SENO decision successfully and last August, she was told Niamh would be granted a school bus place.
However, as the start date for Junior Infants approached, she could not get any further confirmation or details from SENO about her daughter's school transportation needs.
"I called every day for weeks but got nowhere so here I am now, in a borrowed car, spending all this time and money getting Niamh to and from school every day."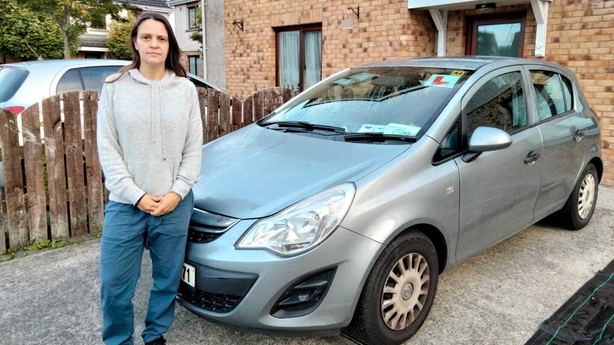 Ms Commins had to spend a day in hospital recently and, as her husband does not drive (although he is taking lessons) the family spent €50 on taxis so Niamh could attend school.
The Department of Education said it does not comment on individual cases but a spokesperson told RTÉ: "Under the terms of the School Transport Scheme for children with SEN, children are eligible for transport where they have special educational needs arising from a diagnosed disability and are attending the nearest recognised mainstream school, special class or special school that is or can be resourced to meet their special educational needs.
"Families of children who are eligible for special educational needs school transport may avail of the Special Transport Grant towards the cost of private transport arrangements until services are finalised."
However, Ms Commins said it was her understanding that families who received the grant could not access a school bus place - "and that is what we desperately need".
This year has seen increased pressure for school bus places nationwide after the number of those entitled to free transport rose following the widening of criteria.