Bray Air Display returned today after a two-year absence due to Covid-19 restrictions and got under way with an appearance from the Irish Air Corps display team, the Silver Swallows.
They were part of a programme celebrating 100 years of the Air Corps and have reformed this year after a gap of 25 years to celebrate the centenary.
The programme at Bray this year included appearances from the Royal Jordanian Air Force and various aircraft from the Air Corps.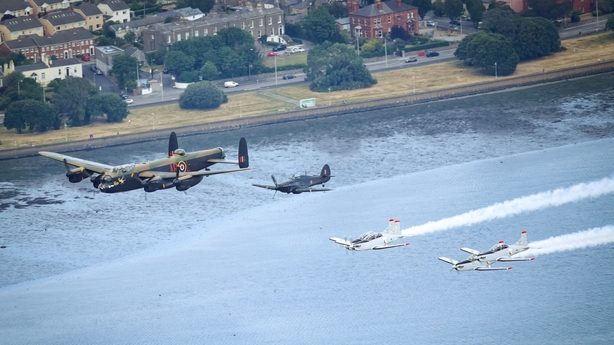 This was the 15th year of the Bray event, which featured over 30 different aircraft.
Sé Pardy, Director of the Bray Air Display, said, "It's wonderful to be back. Thanks to everyone who came to Bray to support the event and cheer on the participants. Making the Bray Air Display happen every year is very much a team effort that takes months of hard-work and commitment. Our sincere gratitude to everyone involved particularly the Irish Air Corps, Weston Airport and Wicklow County Council as well as our dedicated volunteers."
Spectators soaking up the atmosphere at the @defenceforces static display & info hub ahead of the airshow at 2 pm. #BrayAirDisplay #SummerInBray #IAC100 pic.twitter.com/FRO5f2ejbn

— Bray Air Display (@BrayAirShow) July 24, 2022