St Brigid's Day, traditionally the first day of spring, is being celebrated with events across Ireland and around the world.
One of the first markers of the season - the snowdrop - is also being celebrated throughout February.
Altamont Gardens in Co Carlow has the largest public snowdrop collection in Ireland, boasting 150 named varieties of the flower.
The 40-acre estate, on the banks of the River Slaney near Tullow, is holding its 21st 'Snowdrop Month'.
"I think the snowdrop, because it's so small and it survives a very cold winter, a very long winter, I think it's bringing the light out of the darkness. And I think it's heralding spring," explained gardener Pauline Dowling.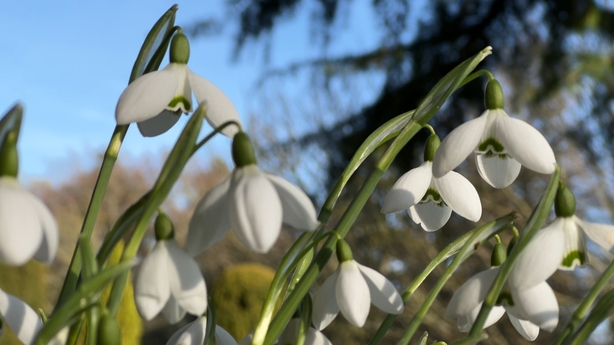 Last year, lockdown restrictions meant only people in the immediate area could visit Altamont.
Ms Dowling said: "We were open during the pandemic but only people within 5-10kms could come in and walk. They told us the garden saved their life because they were able to come out of their houses and walk around and get really restored by the garden.
"It's very much a living garden. It's a healing garden. It's full of wildlife and it's full of nature at its best. Everybody can come now from any distance.
"The sunlight at the time of the year is just amazing. We would love everybody to come and experience that."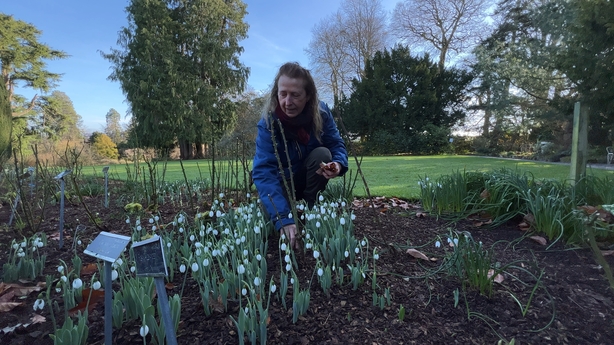 The snowdrop collection was started by Corona North, the former owner of Altamont Gardens, in the 1960s.
Ms Dowling said: "She was given a present of a snowdrop called Drummond's Giant and it was given to her by her neighbour, Mrs O'Neill. That started the collection about 60 years ago. So, she fell in love with the snowdrop.
"After that, herself and her sister used to visit old, derelict gardens. They used to have a look and see if there was any snowdrop of interest. We have Straffan which is another Irish variety. We have Liam Schofield. We have Mrs McNamara.
"We have to be very grateful to Corona North for what she has given the State and what she has given the nation.
"We dedicated the snowdrops to her and former gardeners Paul Cutler, Teresa Maher, and Eamon Nolan."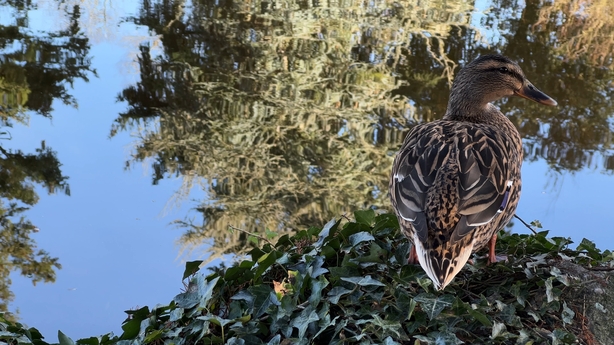 For Pauline Dowling, the snowdrops at Altamont Gardens are a small symbol of hope after winter.
She said: "The colour is pure white with just a few speckles of green or yellow. It's the purity of the flower itself and its simplicity. Because we start on St Brigid's Day, which is very important as well, the first day of spring. It's bringing in the spring and the joy of spring coming in."