The historic Johnstown Castle Estate has officially opened to the public following a major renovation project, which has turned the property outside Wexford town into a key visitor attraction.
Dating back over 850 years to the Norman times in Ireland, Johnstown was in private hands for centuries and went through a number of aristocratic families before coming into public ownership in the late 20th century.
Now owned by Teagasc, it has been the subject in recent years of a €7.5m rejuvenation, overseen by the Irish Heritage Trust and following an investment by Fáilte Ireland and the Department of Agriculture, Food and the Marine.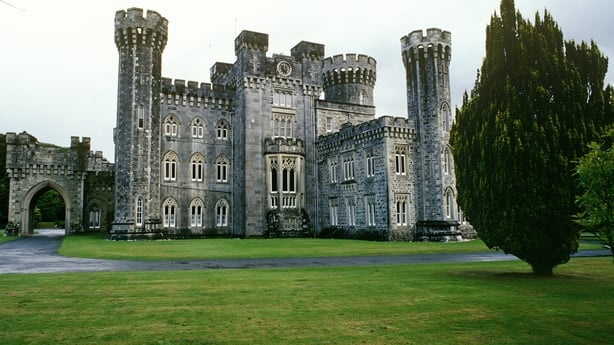 The property includes the castle, extensive gardens, including a sunken garden which is being enhanced, visitor centre, café, playground and also the Irish Agriculture Museum.
Among the many visitors to the grounds are members of the Irish Heritage Trust, who enjoy the facilities on a daily basis and the estate has been described as "a new must-visit attraction" in Wexford that reinforces Ireland's Ancient's East as a "world-class destination".
Clare McGrath, chair of the Irish Heritage Trust, said today that visitors to Johnstown are now able to see "reinvigorated grounds, the gardens, the opening of further lakes, the children's playground and, here within the castle, guided tours of this magnificent building".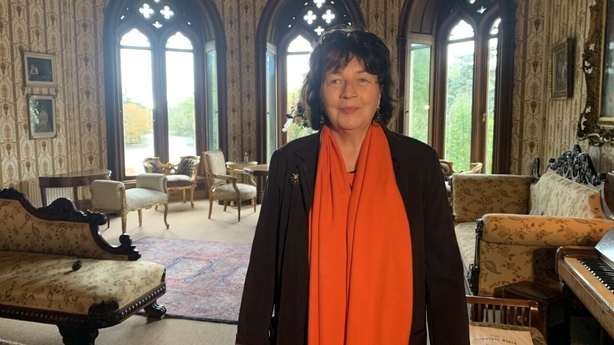 Among the attendance at today's official opening were some family members of staff who worked and lived on the estate in the early and middle parts of the 20th century, when the castle and grounds were still in private ownership.
One of those was May McDonald, whose father worked as a woodsman and sawyer and whose mother supplied eggs to the castle kitchen.
"I was always on guard carrying the eggs I daren't break any," she remembered, adding they were a valuable subsidy for the family at a time when money was in short supply.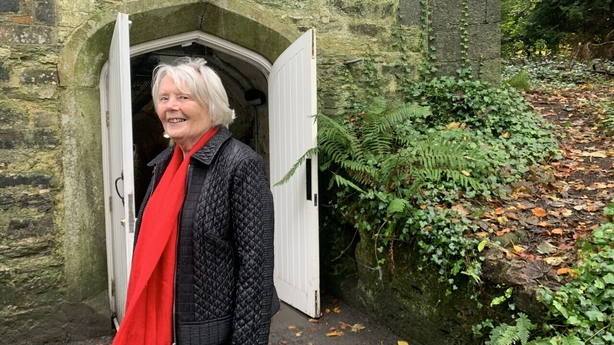 Her journey with the eggs started at the yard outside her family's staff cottage and brought her along a track, through gardens and down an 86-metre tunnel, which wasn't lit at the time and contained alcoves where coal was stored for use in the kitchen.
"Of course the coal boys would be waiting at some point along the tunnel to give me a good fright," she said. "I was more afraid of breaking the eggs"
Did those eggs ever break? "Not at all."
Her brother Eddie said: "This place was our playground, right through the '50s and '60s.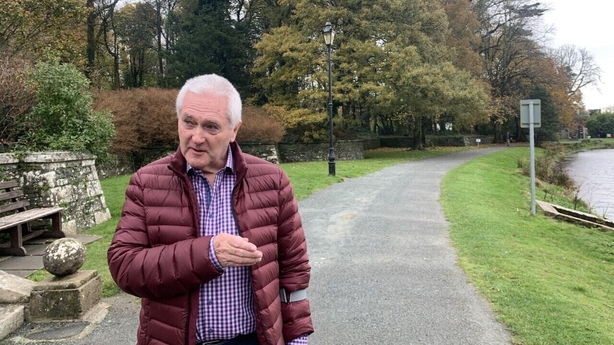 "As you can see there are plenty of lakes and woods, so we were very adept at fishing and hunting and playing cowboys and Indians annoying the farm staff."
Minister for Agriculture Charlie McConologue said today that the renovation project and reopening to the public has given Johnstown "a new lease of life", making it an ideal attraction for the region.