The National Ploughing Championships is under way in Ratheniska, Co Laois, on a much scaled-back level.
It is the 90th anniversary of the popular event, but the executive decided this year that they could not host the trade exhibition element, or the world ploughing contest, due to uncertainty over Covid-19 restrictions.
The championships are not open to the general public, however members of the Sky TV show A league Of Their Own were among those allowed on site.
Instead of the almost 100,000 people per day that attended the 2019 event in Co Carlow, the site at Ratheniska is limited to 1,000 people per day for the three days, including participants.
It is a "back to basics"-style competition with more than 20 classes of ploughing events, which means the focus will be purely on what made the event in the first place.
We need your consent to load this Instagram contentWe use Instagram to manage extra content that can set cookies on your device and collect data about your activity. Please review their details and accept them to load the content.Manage Preferences
The cutbacks also mean there is no boost to the local economy - estimated to be worth about €50 million in a "normal" year - but organisers have vowed to return to Ratheniska in 2022 when they hope conditions will allow for a larger event.
The Assistant Managing Director of the National Ploughing Association Anna Marie McHugh said: "To actually be here and it's happening, is amazing.
"We've had a lot of stops and starts over the last couple of years with the whole Covid situation and even last year, we were so close to actually having the event and then we had to cancel it, so this year for it to actually be going ahead is really, really brilliant."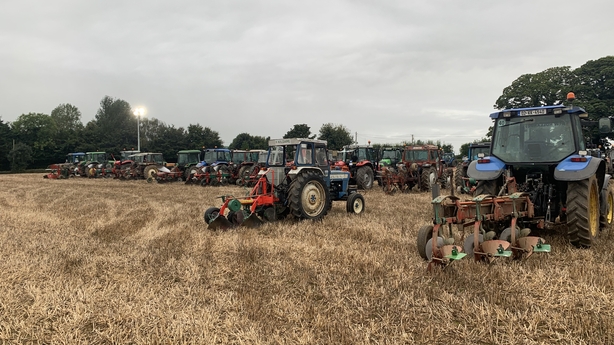 She said that it's "very different" this year, without any of the exhibitions or business stands that have become a key part of "the ploughing" every year.
"No trade event, none of the excitements that happen alongside the championships, but this is what the core of the event is about, is ploughing. To have that here, it's significant.
"We're 90 years old this year and we're back to what the event would have been back in 1931," she said.
For the participants themselves it is also a big deal, she said.
"They haven't met each other for up to two years now at this stage at a ploughing competition.
"They don't even know what the form is because there haven't been any competitions at local level or anything, so it's really all out there to see who's going to be the names who come to the top over the next three days."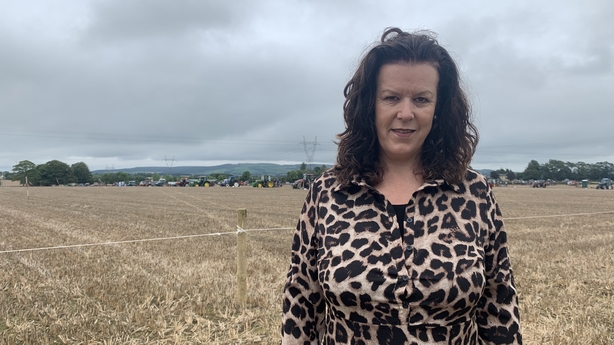 However, Ms McHugh said it was disappointing not to be able to mount the normal event.
She said: "The event has reached the scale it has, and particularly for all those involved, the exhibitors, the small businesses, it's massively important for all of them, so obviously we'd love to have had them at the event and to showcase them and also give them the opportunity to do a bit of business.
"But we're trying to do a good bit of engagement with companies online this week, just to keep their names out there and also to remember that we will be back next year and that is our plan."