A plaque to the memory of the Irishwoman who shot Italian Fascist leader Benito Mussolini has been formally approved by a Dublin City Council committee.
The memorial to Violet Gibson will be erected at 12 Merrion Square, which was her childhood home.
The motion which was proposed by Independent councillor Mannix Flynn was passed by the Commemoration and Naming committee.
Ms Gibson, who came from a privileged Anglo-Irish background, attempted to shoot the Italian leader in 1926.
Mussolini was reported to have moved his head at the last minute and the first shot grazed his nose while the second misfired.
Police had to save Ms Gibson from being killed by the crowd and she was deported to England, an act for which the British government is said to have thanked Mussolini.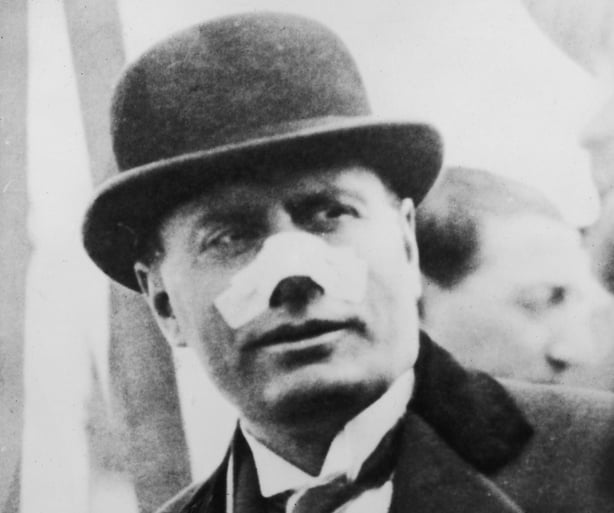 However, then aged 50, she was detained in a psychiatric hospital for the rest of her life despite repeated pleas for her release.
Councillor Flynn's motion read: "It is now time to bring Violet Gibson into the public eye's and give her a rightful place in the history of Irish women and in the history of the Irish nation and its people".
She died in 1956 and is buried in England.
The owners of No 12 Merrion Square, which is in the possession of British real estate company Westhill, will have to give consent for the plaque to be put on the building.
It could also be placed on an adjoining property if that permission is not forthcoming.
Chair of the Commemorations Committee Sinn Féin councillor Mícheál Mac Donncha said the motion was passed unanimously,
Mussolini's granddaughter Alessandra Mussolini was an Italian MEP until 2019.