The Hill of Allen in Co Kildare will be illuminated this evening as part of a series of events to mark St Brigid's Day tomorrow.
The tower at the top of the hill will be immersed in a white light from 6pm to midnight to symbolise hope for the New Year.
Due to Covid-19 restrictions, there will be no access to the event. 
However, members of the public can view the 'lighting up' from their own homes or by logging onto Into Kildare's Facebook page.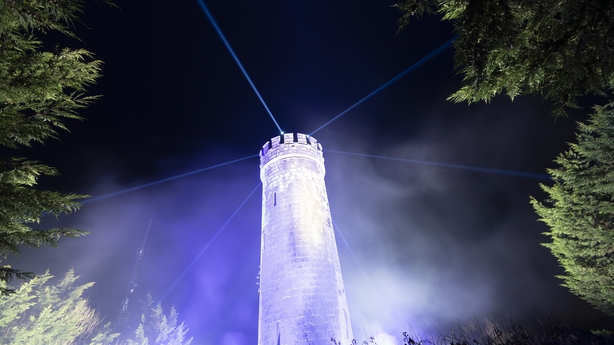 Commenting on the St Brigid's Day celebrations in the county, Into Kildare Chie Executive Aine Mangan said the county has "a deep-rooted connection" with St Brigid, "which dates back many centuries, so it is fitting that we mark and honourthe great work she did for the people of Kildare and indeed, Ireland."
She added: "We are very excited this year to instil an air of hope and possibility to the people of Kildare with the lighting up of the Hill of Allen and to mark the positivity of the people of our county after what has been a difficult year for us all.
"We hope people will watch the illumination virtually and safely from their homes and see it as a beacon of hope for the year ahead."
The Hill of Allen, which is one of Leinster's best-known landmarks, will remain lit up tomorrow.