Residents of a housing estate in Navan, Co Meath are reaping what they sow after coming together during lockdown to create a community garden.
The unique space in Old Balreask Woods allowed the children living there to grow and maintain a vegetable patch.
Parents say it's been a great distraction over the last few months and it's given the children an appreciation of where food comes from.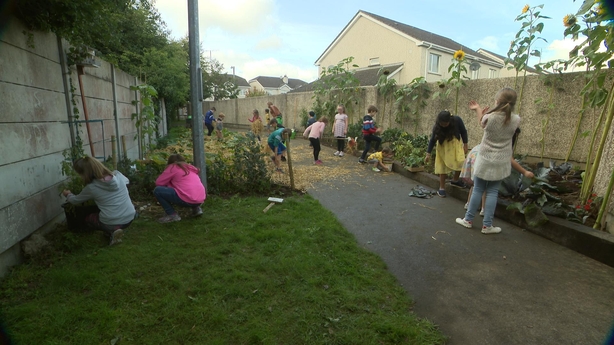 "It's like real-life Minecraft for them, they're digging, they're picking the spuds and they're bringing them home to cook" said Mike McCann, Chairman of the Residents Association.
The children here started this project last April when the country was in lockdown and it has captured their imagination.
Potatoes, tomatoes, cabbage, carrots and runner beans are among the vegetables being grown and their pumpkins will be ready soon.
8-year-old Jack Kenny is one of the budding gardeners and says he's learned a lot since the project began.
"I'm really into gardening and I do most of it in my own garden. We got to work on it a lot when we were off school. This is just the tester. We should be able to grow more vegetables next year" he said.
He has lots of tips on gardening and in particular keeping the slugs away.
"We just crack up egg shells, toast them in the oven for a while and then sprinkle them on the things they eat, like the cabbages and lettuces" he said.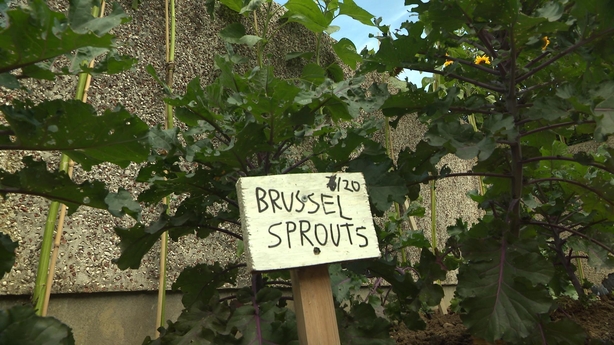 9-year-old Nirat Satsangi said the garden is good for the environment.

"You can bring a bag from home, go and take some vegetables and bring them home in the bag, so there's no harming the environment"
"This has really brought the community together. Overall it's been really positive" said Mike McCann, Chairman of the Residents Association.
"I recommend other communities who have dead space like we had here, they can do something similar. With a bit of imagination, you can create something really special for the community".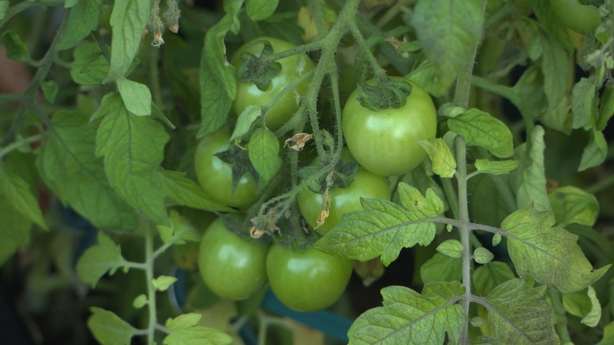 The residents are hoping they can attract some local funding or sponsorship to help build on the project.
"They want a bee hotel, they want worm composters. We would like raised gardens too to make it more accessible for the kids too" he said.