Some unusual friendships have developed between a number of Co Offaly farmers and wild foxes, largely due to restrictions associated with Covid-19.
Retired dairy farmer Tony Bergin is cocooning at home near Roscrea.
A wild fox began visiting his home over two months ago, and since then, the trust and friendship between the two has developed.
Now every evening after his tea, the 90-year-old brings food out to the yard to the fox.
After a few whistles and calling him, the fox appears.
The friendship has developed to the point that the fox now takes the food from his lap.
Mr Bergin said that he has been cocooned at home for over two months and that the fox has broken the boredom for him.
"I'm really glad that this happened, and I look forward every evening to the fox's visit," he said. "He comes nearly every evening when I call him."
The fox has been named after the virus that forged the relationship.
"I call him Covi, after Covid-19, and I hope he doesn't get it or give it to me," Mr Bergin joked.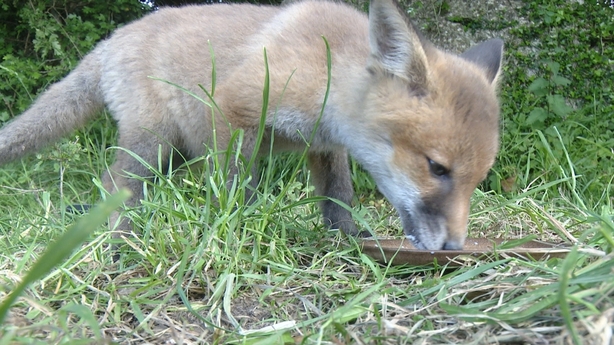 Near Shannon Harbour in the Faithful County, farmer Martin Guinan is raising two orphaned fox cubs.
The organic farmer has been feeding them three times daily for the past two months.
He said that the restrictions of Covid-19 has given him a better appreciation of his natural surroundings.
"With the restrictions, people are now noticing their surroundings more and more.
"Before this, I wouldn't have given much heed to two fox cubs one way or another. But now I find that I'm more alert to nature and my surroundings."
Mr Guinan said that the fox cubs were very small when he first saw them, but that they are now growing strong.
"I really love watching them grow, it's really fascinating to see their individual personalities develop, but I'm careful not to get too close and respect their wild nature," he added.
The siblings have been named Rocky and Ivy after the area where they were discovered.